2016 in Review – Top Trips
Facebook seems to insist that sharing memories of the previous year is worth it, I'm not 100% sold on the concept and feel that the value isn't really for anyone other than me. Than again, I do find reflection a healthy exercise as long as it avoids too much regret. Because this blog is a focus on travel and exploration it felt appropriate to rank the moments based on some level of profound mental expansion or experience. Here are my top ten trips for 2016.
10: July 4th Timothy
Every July 4th we escape the city simply because Portland is largely made up of firework junkies. Our dog is petrified of them. We've tried many training techniques all to no avail, the panting, pacing, and the PSD days later was too much. It wouldn't be that bad of the 4th was truly one night, but here in Portland fireworks randomly launch days before and days after. Worse, many seem to think the best time is 3am, sigh. So we leave for as long as possible and thus far we have managed to drag a large group of friends with us. The destination is typically mountain biking oriented with loads of kids and fun. This year was Timothy lake. It was calm but cool and the views out on the lake were stunning with Mt Hood standing proud over its own reflection. We celebrated the 4th with a kids parade around the camp and me at the front playing my accordion and ended with eating crawfish from the lake graciously giving to us from our neighbors.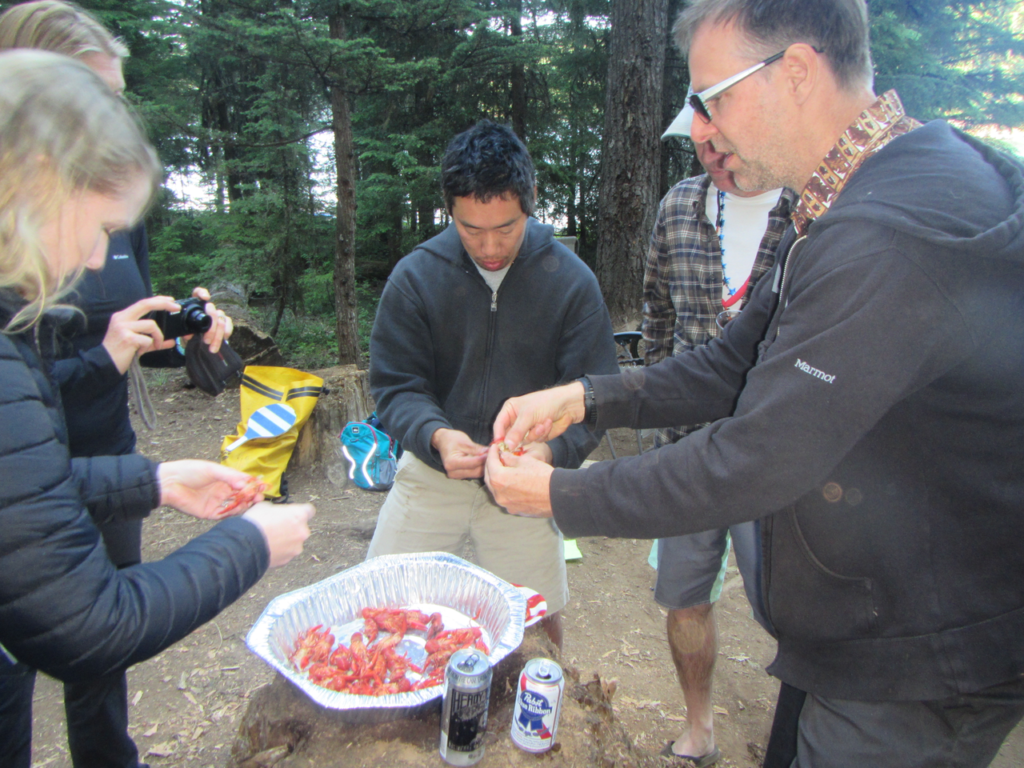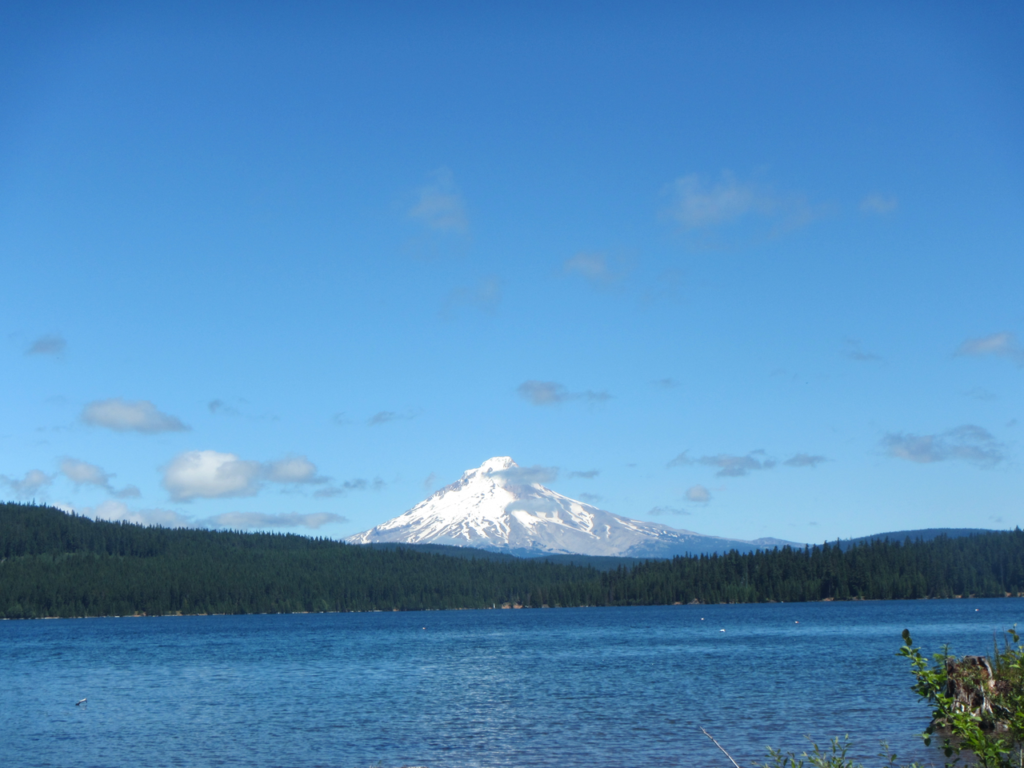 9:  Backyard redo
Seems silly to include this in a top ten trips but one thing that has been bugging me for a while was our yard. Over the past 15 years we had focused on garden beds and not really how the yard would function as social space. When we first arrived we threw parties that would spill out into the thick grass that magically appeared after we removed the 8 foot tall blackberry bushes that consumed the entire yard. As I introduced numerous garden beds and blueberry bushes, I had inadvertently blocked the flow of social mingling and locked people into cramped disconnected spaces. A redesign was in order that would retain the garden space but re-open the people flow. We have not been able to fully enjoy the final product because it finished just as the good weather slithered away into hibernation but it silently awaits.
8: Sacramento
This was a spur of the moment trip to visit some friends of ours who own several restaurants. The trip was short and included Sabine's sister, husband, and adorable niece. We felt as if we had been transported into a food TV show sampling several of the owners restaurants as we toured and sampled but the highlight for sure was the evening outside eating with the extended family. Everyone a lover of food and everyone participating in all aspects of the pageantry.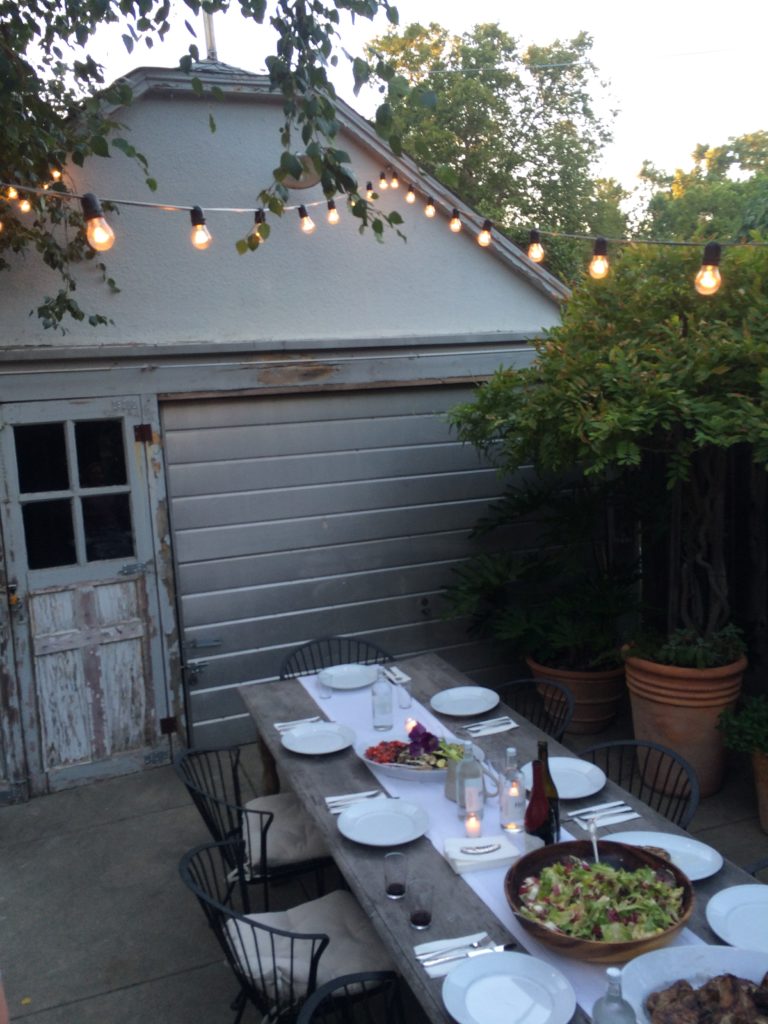 7: San Juan sailing
2016 marked a year with potentially less sailing than previous years but it was at least a year we explored the San Juan Islands. The weather was kind to us (mostly) and sailing was good (mostly), and the friends we went with were wonderful companions (completely). This trip also further bolstered my resume for chartering. We now have our eyes on a potential combined sail/surf trip…maybe 2018…maybe Tahiti?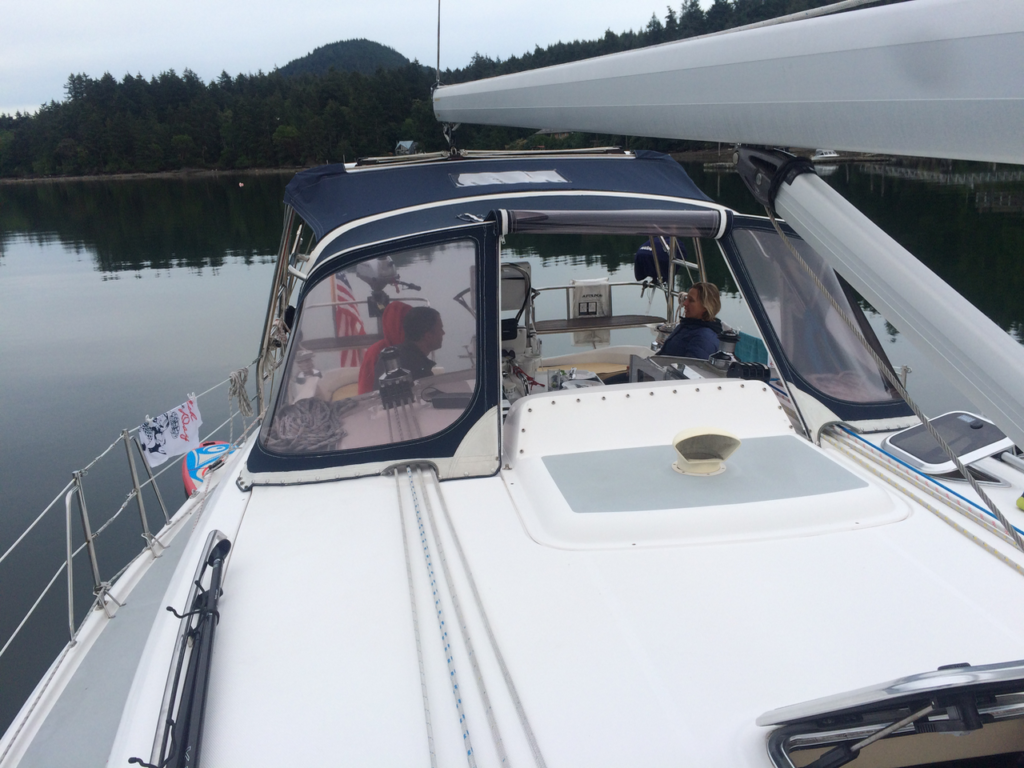 6: Mendocino
Now officially an annual tradition, and with the Van (see #1 below) our trip down and back up the coast was far more pleasurable than the year before. While in Mendocino we enjoyed the love of family, the bounty of the earth (mushrooms) and sea (crabs and fish and chips), and there was even time surf in a lovely cove with perfectly infrequent casual waves.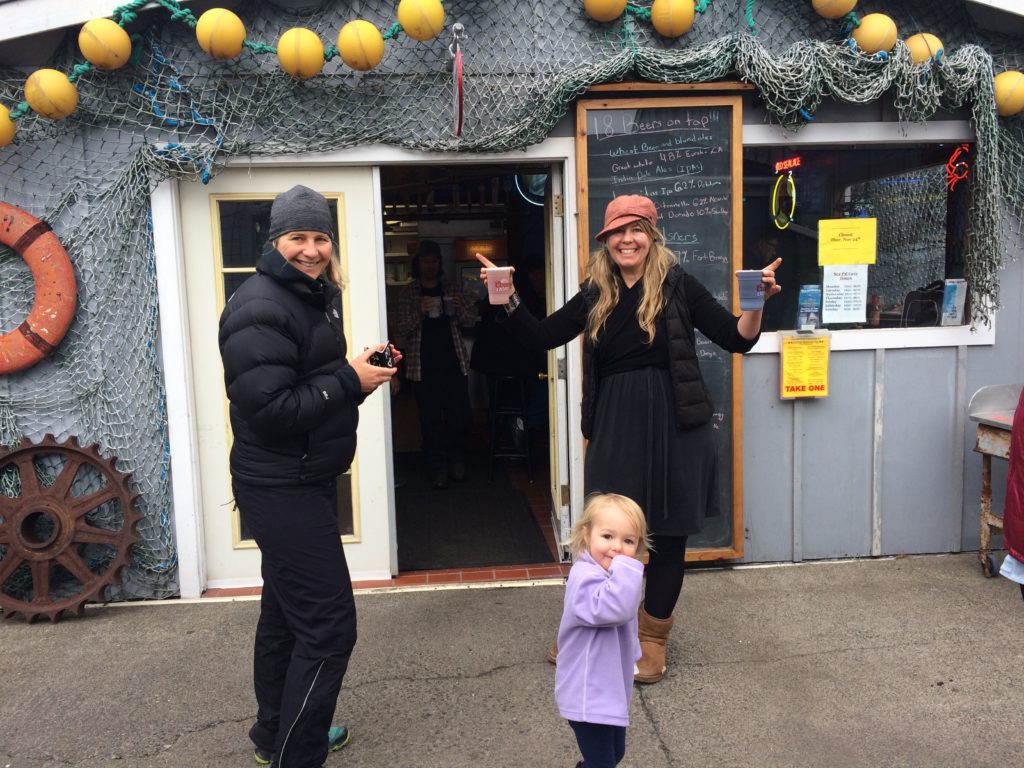 5: Tofino Surf Camp
A theme for the year could easily be summed up with surfing. The van, going to seaside, Mendocino, and a week in Tofino all marked my foray back into the sport. After a 30 year hiatus I managed to convince Sabine to join me in this adventure. The decision stems from my realization that soccer and cycling could no longer provide me the joy it once did. Mountain Biking remains an option but being on the road with cars lost it's allure. Knees marked the end of soccer and so I needed something. Tofino was a grueling week long camp that officially re-introduced me to the pure joy a wave can bring.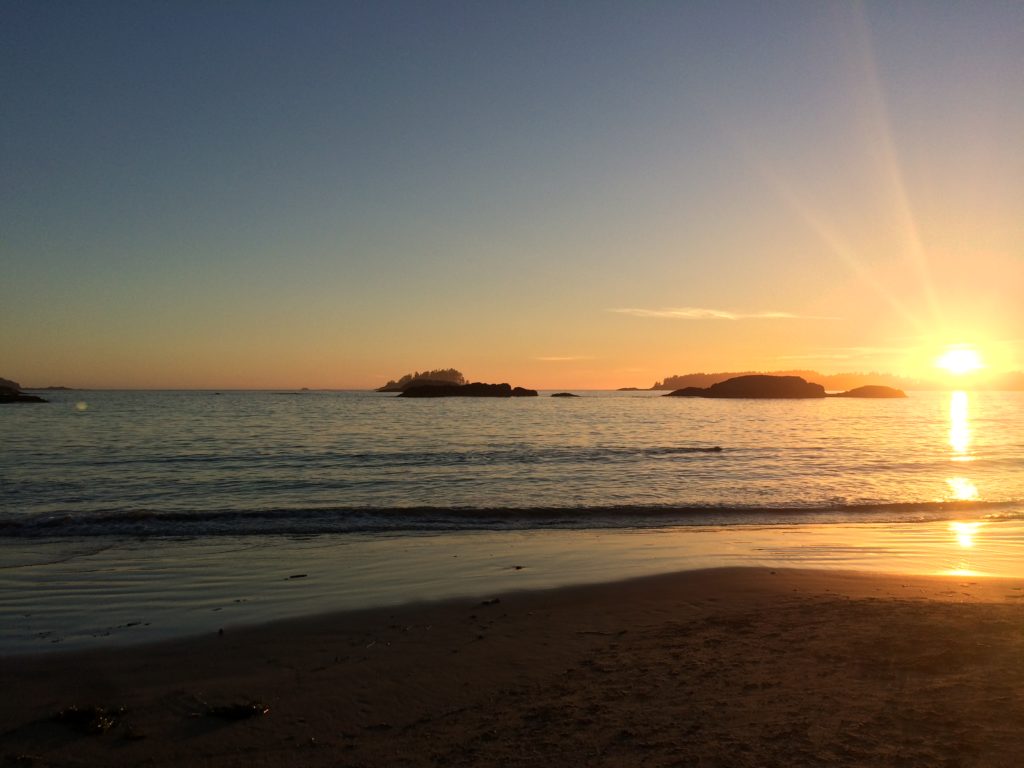 4: Job Change
I reflected on this on LinkedIn and now months later looking back I still have no regrets. Each day reveals new joys as well as challenges that I face with renewed exuberance. I've come to realize that it wasn't so much that I was burned-out but that there was a need for a fundamental change to my environment. For this reason the change itself is not the reason for making it on the list but the discovery of a new home.
3: New Orleans
Another trip that made it into the blog archives was during my birthday to New Orleans. Multiple factors played into the success of this trip namely the friends we went with. The weather a week prior to our arrival had ruined many a Jazz festival participant's experience. We, however, arrived to sunny weather and a warm breeze that pushed out any lingering humidity and sadness.  The music, food, art, people all blended to together to make this a memorable trip.
2: Tugboat Life
As described in the blog our first time out on a tugboat was mainly due to our desire to take Olive (dog) along with us. The experience blissful because having Olive forced more frequent and longer hikes than we would normally take. We managed to explore much deeper into the islands and found the expansive views from cliff ledges to be breath taking and humbling.
1: Mercedes Van
A bizarre turn of events and circumstances lead us to make an incredibly rash decision to purchase a Sprinter van. Its main purpose would be regional exploration. Our argument to ourselves was that it would last into our retirement and thus could be counted as an investment into longevity and happiness.
This event sits at #1 because of the adventures it has already provided. Not that any of those adventures couldn't have taken place in our Subaru but let's be real, the complete joy in being able to pack everything and anything and still sleep in a comfortable mattress at night is a luxury I consider worth it. Having grown up in and owning VW vans, the Sprinter naturally taps into my youth and sets the stage for continual exploration.