Croatia, once in a lifetime
Croatia is one of those places that comes up in idle conversation where those in the know will sigh in longing agreement. Others will look at you confused mostly because their association with Croatia is what they saw in the news back in the late 80's. This is most certainly changing as more and more people flock to this place of beauty.
Sabine had caught wind of Croatia through friends. One person described it as "a love child between Italy and Greece". The reality of going would remain further in the more hopeful category of life adventures. Luckily Sabine's sister had fallen into a wonderful group of sailers who travel…or travelers who sail…not sure which comes first. Point is, when someone starts to "put together" a boat, it can be a bit chaotic and confusing as you try to work out who want's to go vs who can go. Group dynamics is key as are different skill sets. A boat trip in Croatia was forming our names came up due to Sabine's sister wanting us to come. The problem was that the boat was full. So we were out…until Sabine's sister decided that she wanted to put together (the real term is "charter") a boat. It would be her first time and she was doing it primarily to go with us. The problem was that no one she was inviting could sail except her. Thus started Sabine and my path towards our own certification and sailing experience prior to Croatia. Looking back this event has certainly changed our lives, but those are later stories.
The Croatia tip as a whole can be split into 4 parts. Arrival into Dubrovnik and a quick tour around neighboring islands and town, the sail trip itself further out, our shift back to land heading north to Istria, and a quick weekend into Venice.
Planning for the entire trip was made more complicated by the fact that we were not simply flying in driving around and flying out. We would arrive in Dubrovnik and ultimately take a train from Venice to Frankfurt to then fly out. In the end our trip would consist of plane, car, boat, cars, train, plane.
Dubrovnik and surrounding areas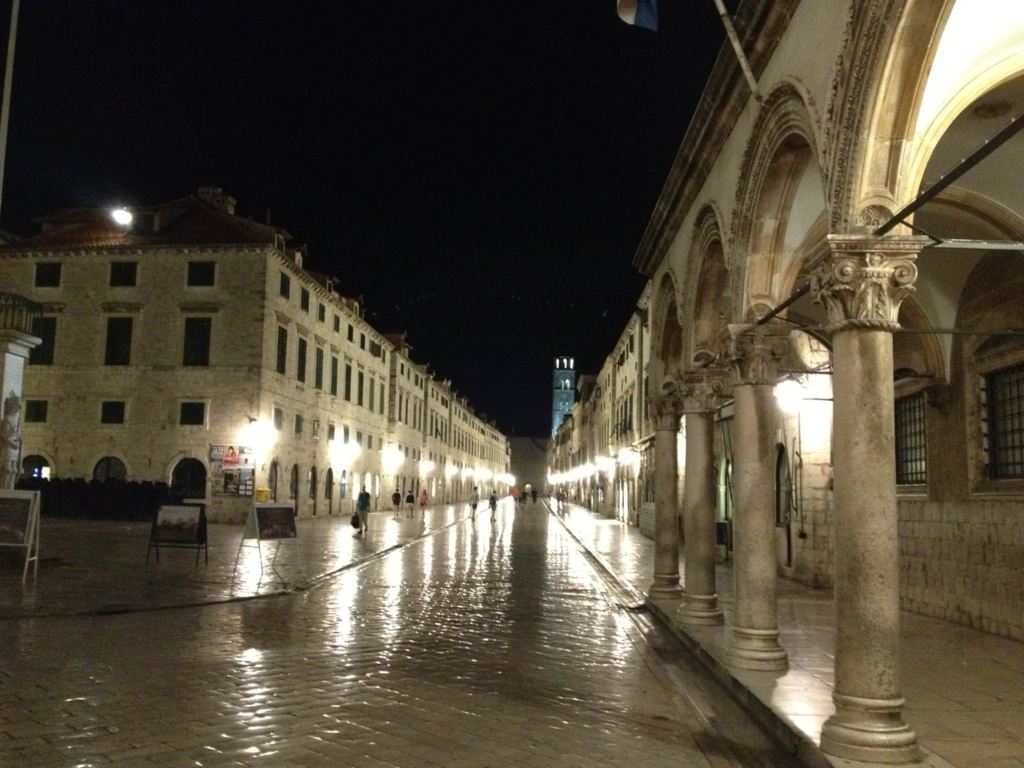 We found ourselves walking around the empty streets of Dubrovnik at 1am. The stone streets looked waxed and glistened from the street lights. Very few people were out and nothing was open but music could be heard not too far away. We followed the music and found an old man and his dog playing Croatian tunes on his guitar. A small audience gathered (mostly youth) and listened to the notes bounced softly off the surrounding church walls.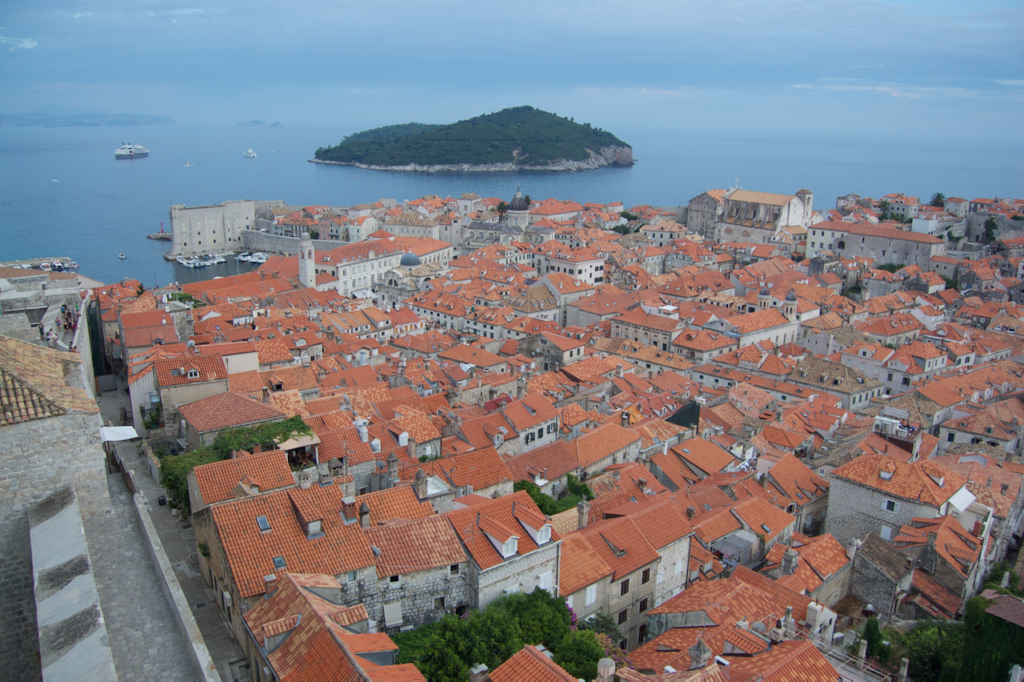 Our time in Dubrovnik was nothing beyond your typical guide book itinerary; walk the wall, take lots of photos, eat food, drink wine. We did learn that between 10am and 4pm the cruise ships unloaded hoards of tourists that would crowd the streets and otherwise impact the overall charm of the place. I expect crowds and tourists, but there is always something unnatural about how tourists from a cruise ship meander towns. They bring a sense of pent up rage. They spend hours trapped in a soulless box, being feed dreams of an incredible destination, only to be release with everyone you have been trapped with and a short window to explore. The solution was to simply avoid the mid day and head outside the city, or simply take a long nap.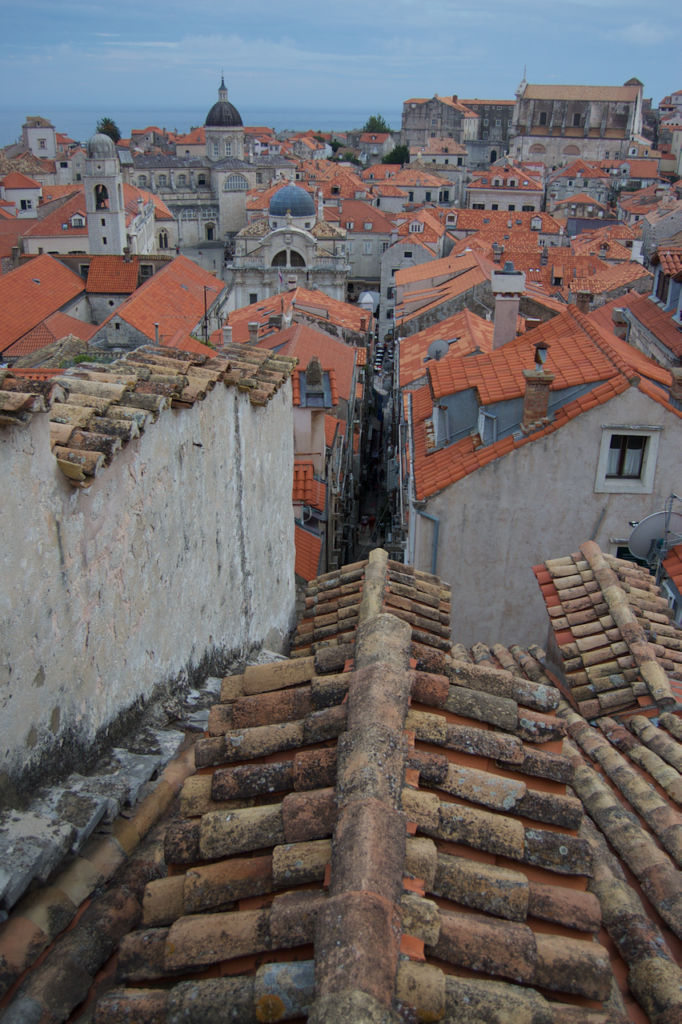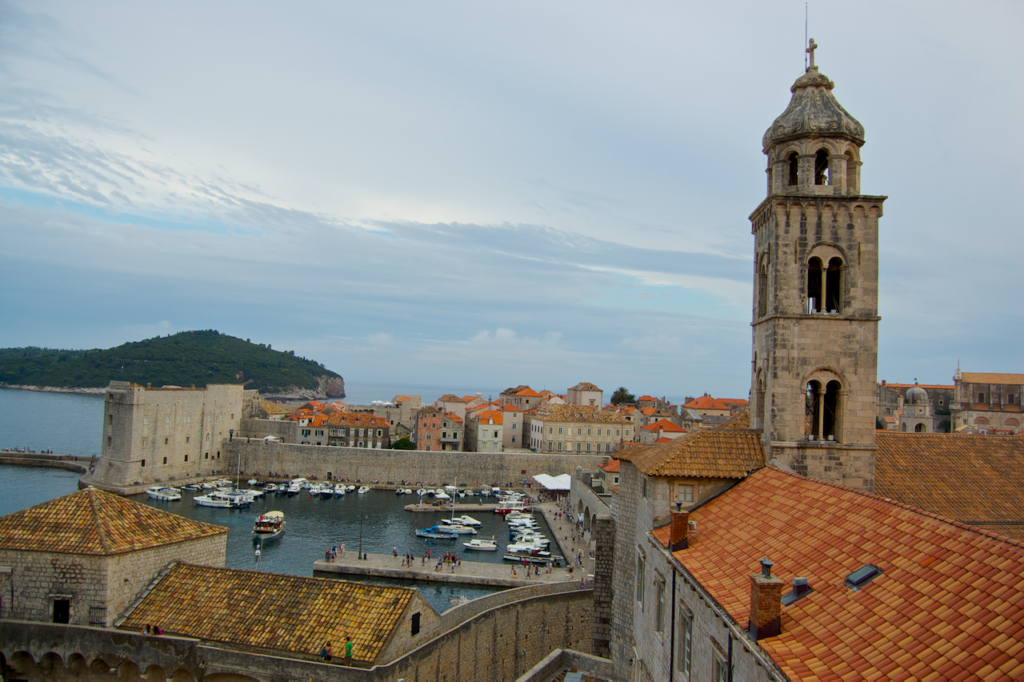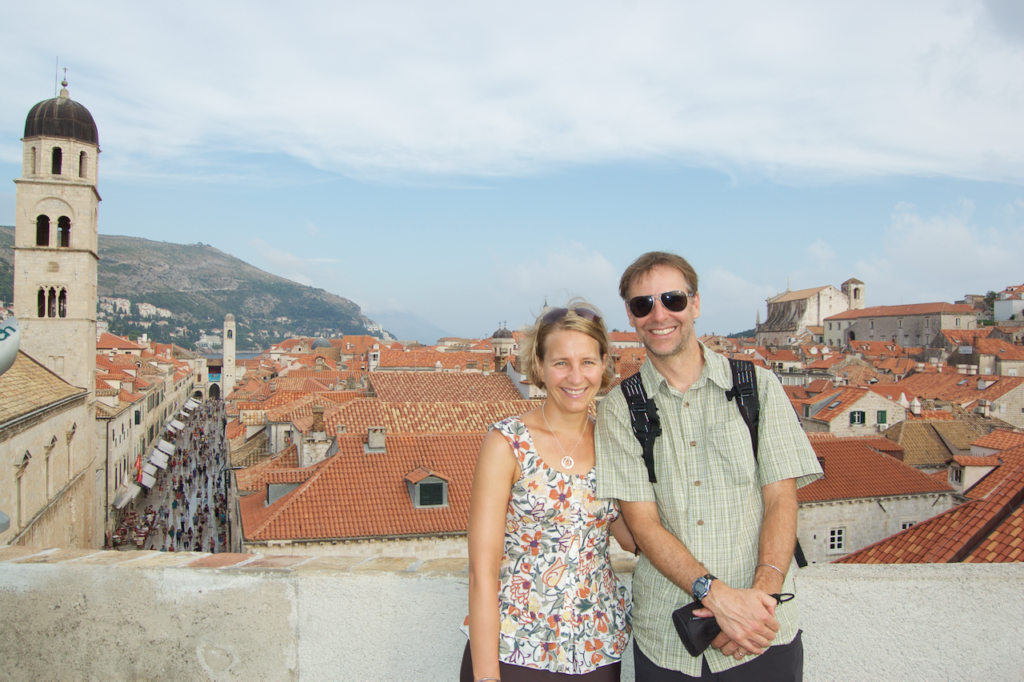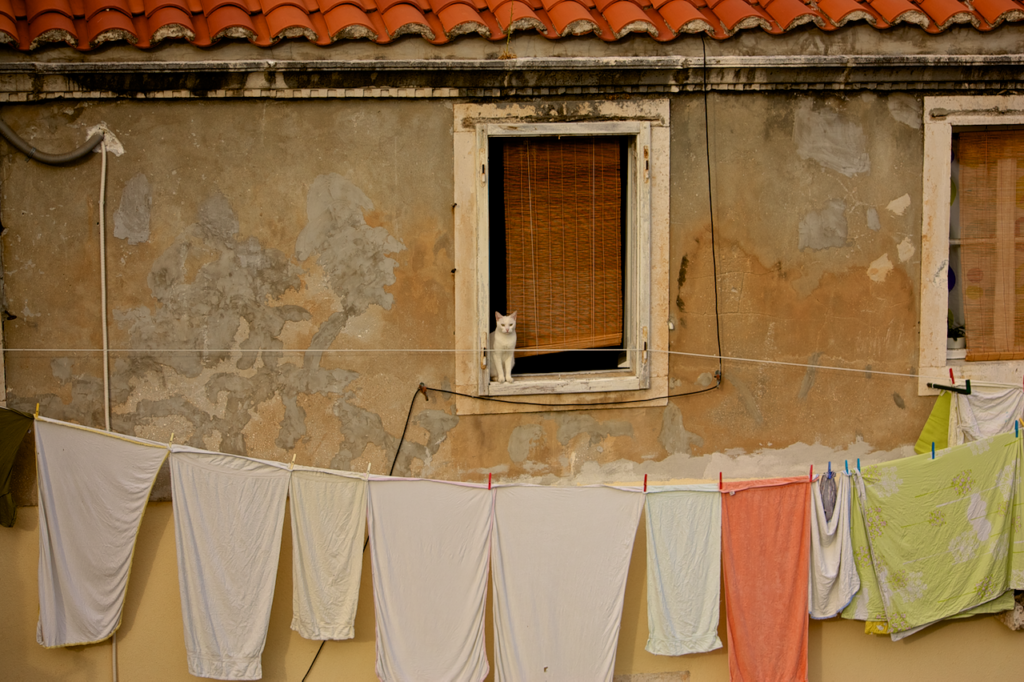 Leaving the warm embrace of Dubrovnik took us north along the coast towards Split where the sail boat awaited us. We hired a driver who knew the area well and took us to a restaurant were he ordered a sampling of traditional Croatian dishes and left us there to eat ourselves into oblivion. The best dish by far were the oysters. Years before, when I was living in Mississippi, I was the victim of a vengeful oyster that left me near dead. I had not had an oyster until this moment early into our trip — I loved them. We later learned that most oyster farmers in Mississippi were descendants of Croatian migrants (this notion of Croatian migrants contributing to many aspects of American society became a common story). Regardless, when I think about how an oyster comes to be through the perfect combination of fresh river water and ocean salt water it is hard to ignore the contrast between the Mississippi River running into the Gulf Coast to the rivers cascading down from the Alps running into the Adriatic Sea. So while I loved eating the oysters in Croatia, I won't soon be eating another one from Mississippi. The Pacific North West on the other hand is a whole other story.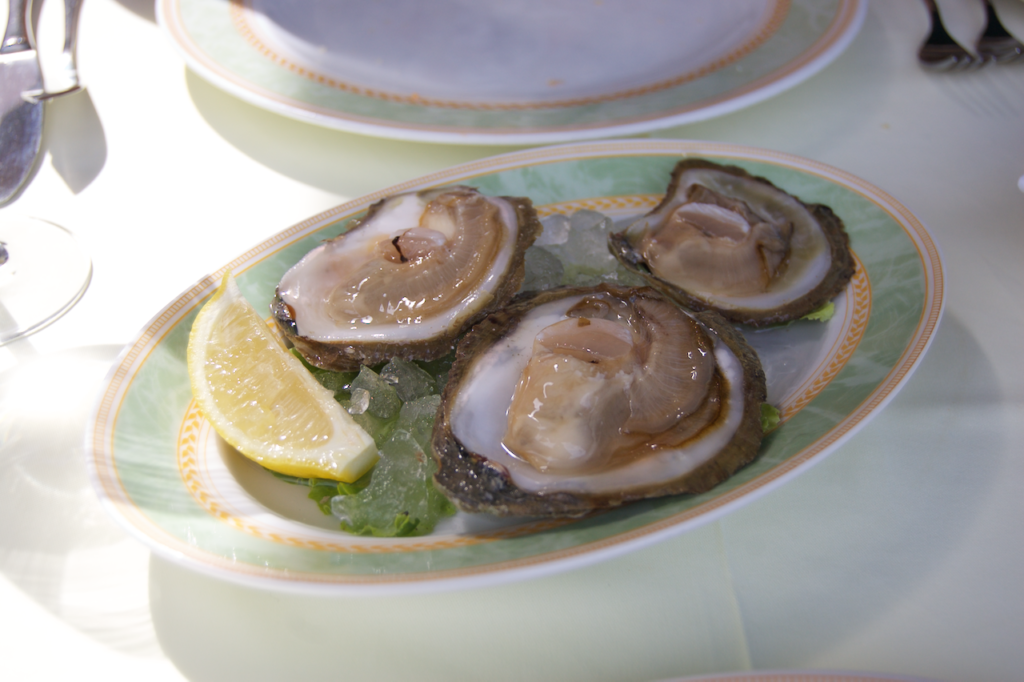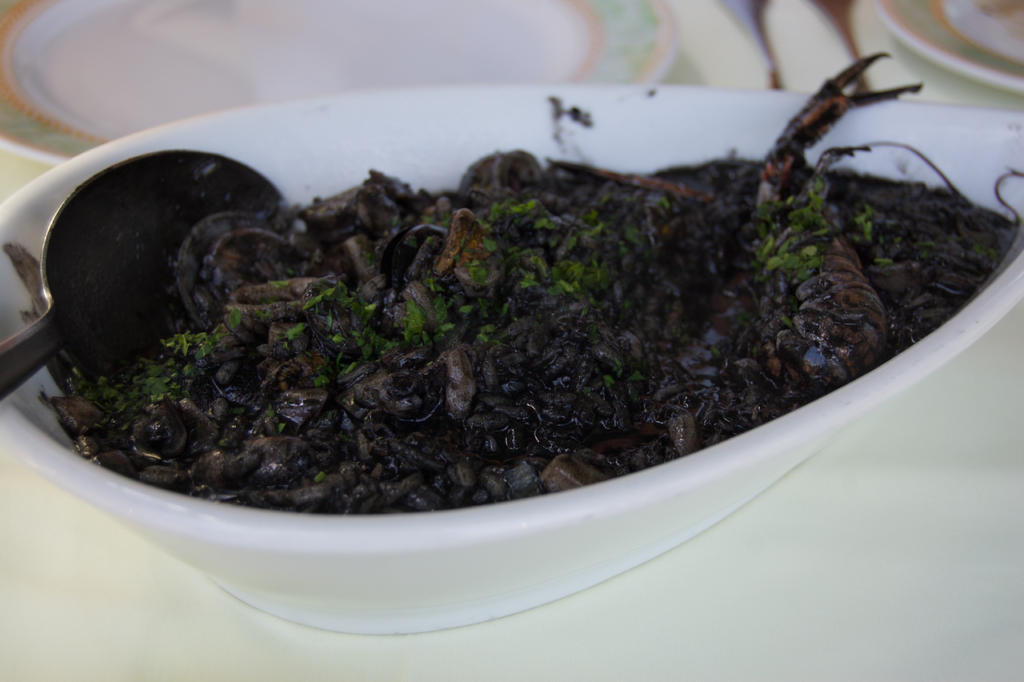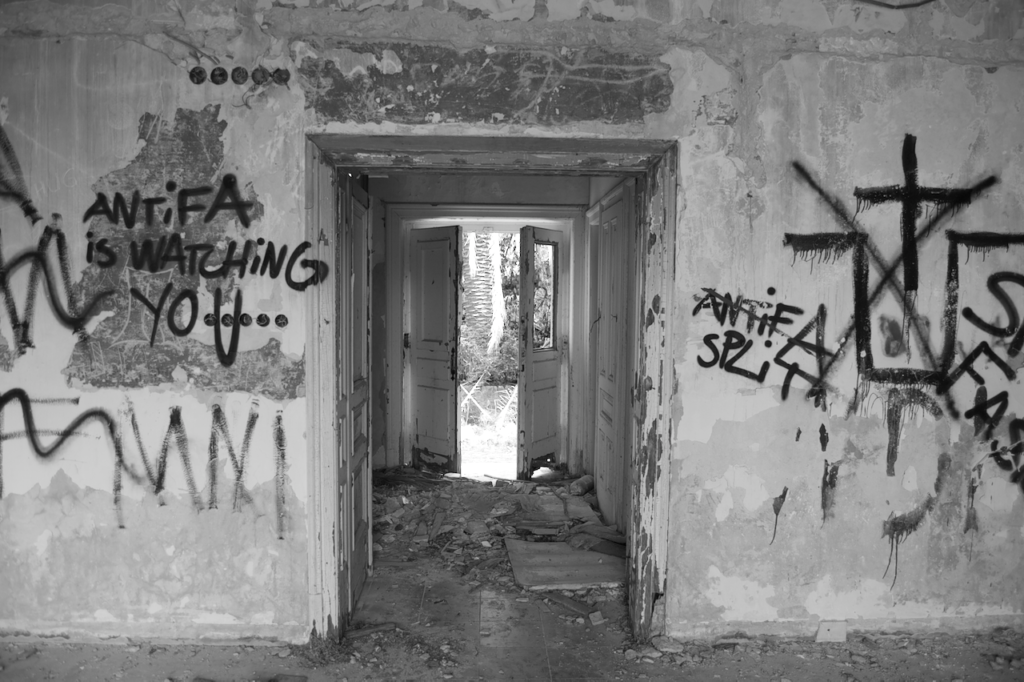 Our driver also took us to some abandoned homes that were for sale. They were fixer uppers.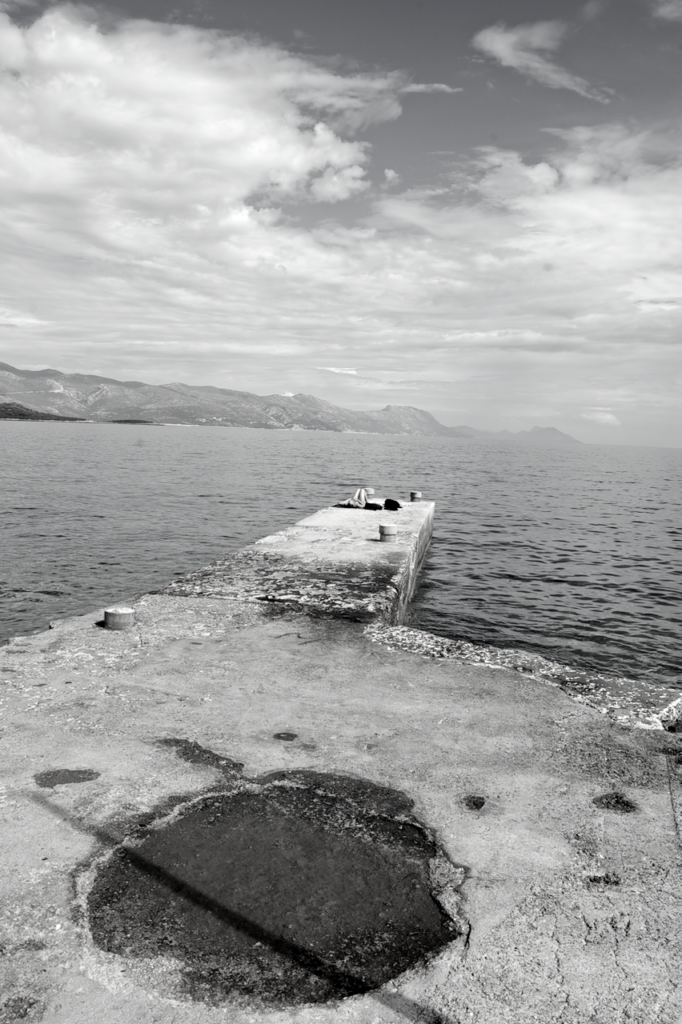 Our last day before the boat was spent on a remote island that had no cars and could only be accessed by a boat taxi. A short walk and we were along on an abandoned pier.
Sailing the southern islands
We sailed out of the Moorings marina north of Trogir on a perfect sunny Saturday. Because the Moorings check out takes the better part of a day we headed straight for the closest anchorage in a place called the Blue Lagoon – not a bad name for a first stop. Our entire trip would be only 7 days and the weather would turn from perfect to cold and damp. Still, the Croatia trip remains one of the most memorable of all since.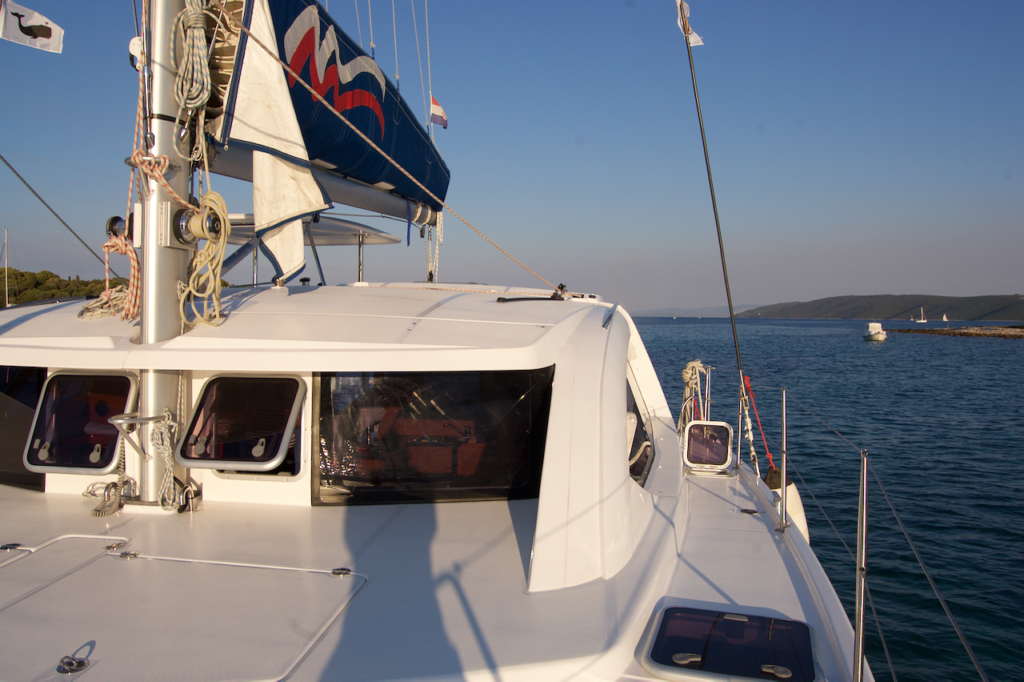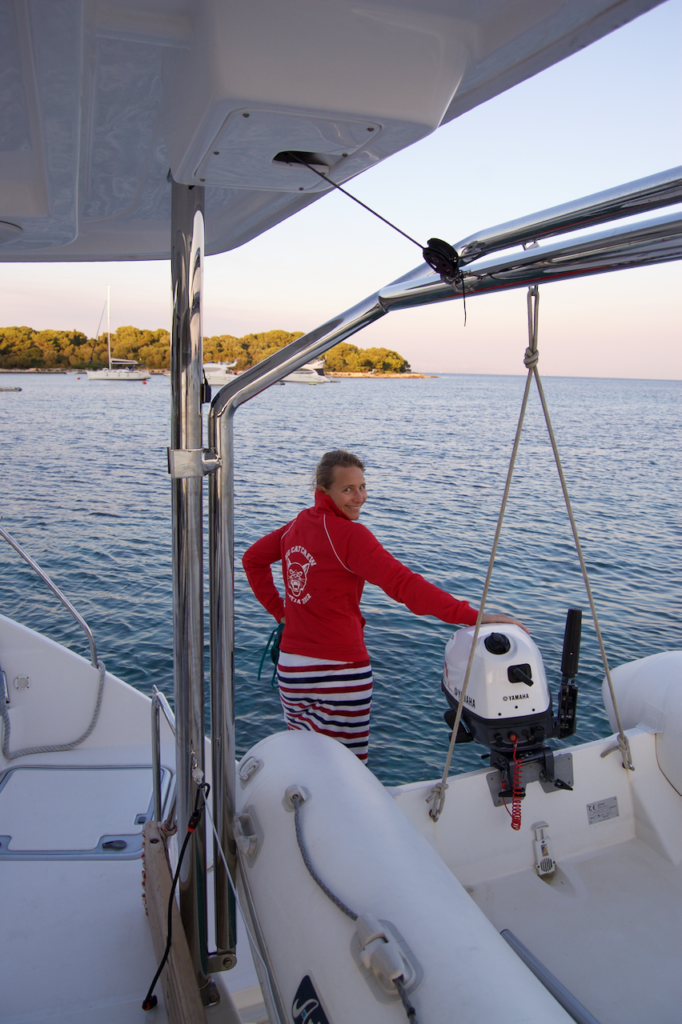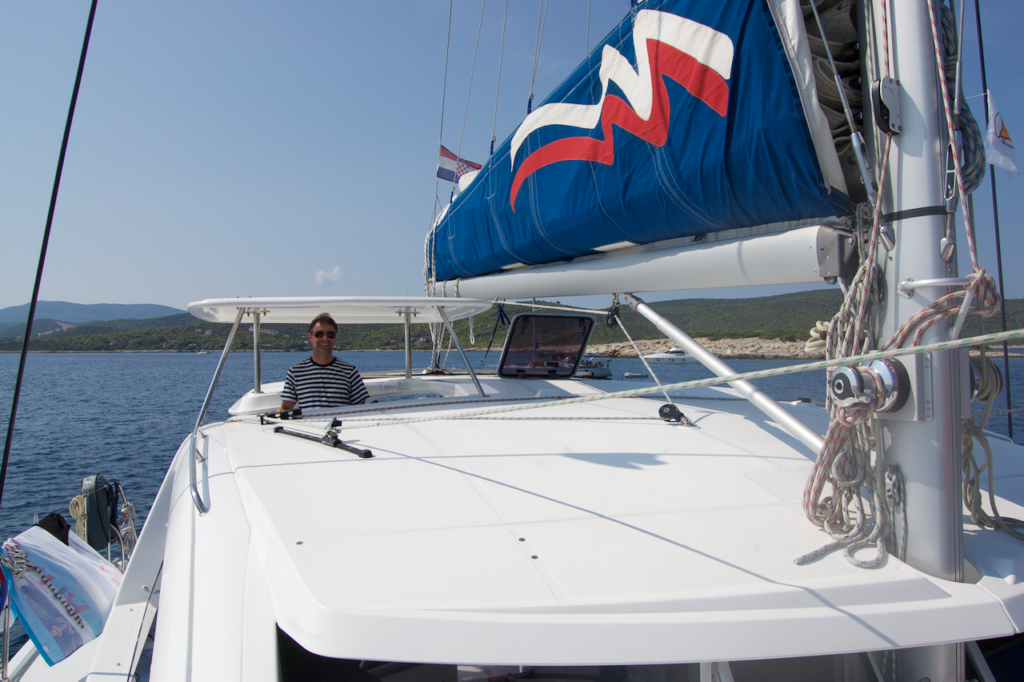 Our first major island was Vis. Here we stayed a night in the main bay of the town of the same name. We anchored, headed into town and toured the quiet streets and small cafes. We ate on the water with a fisherman gutting fish 10 feet away.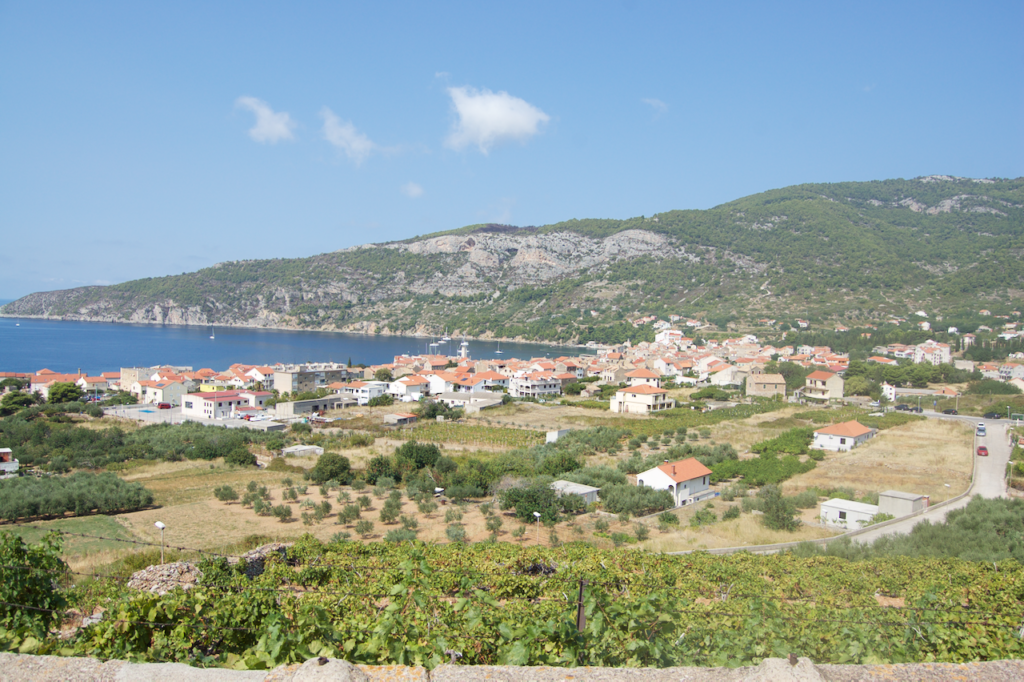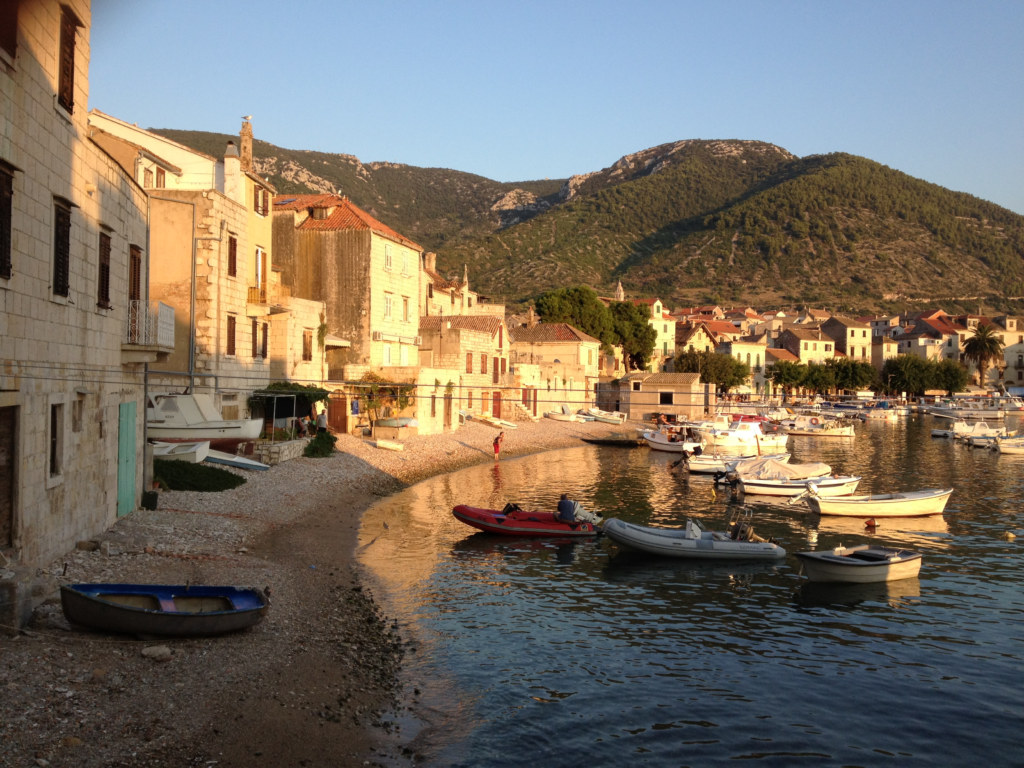 Eager to get away from the crowds we headed a very short distance to a cove called Uvala Stoncica. There was just enough space for us to slip in and grab one of the few remaining mooring balls. Being there in early September avoids the full force of the crowds–imagine being forced to tie up between two boats full of German men who smoke and enjoy daily nude showers off the stern of their boats. We were not free from this event but it was less often and with greater distance. Still, September really is the perfect time to be sailing in Croatia despite worn out employees, diminished food supplies, and no grapefruit Radlers.
Sail boats that should normally sleep six people comfortably would arrive carrying 10 older men. We called this "sausage party". They would pile into a small dingy with no motor and one oar and slowly work their way to shore.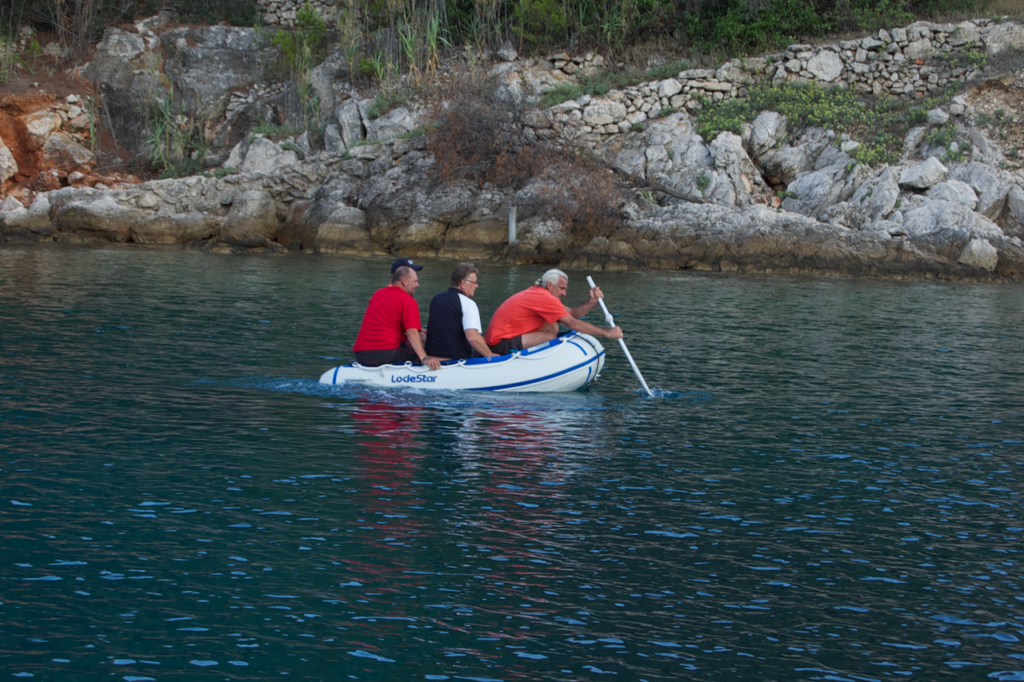 An amazing experience was the remote restaurant called Konoba Stoncica that served farm to table food.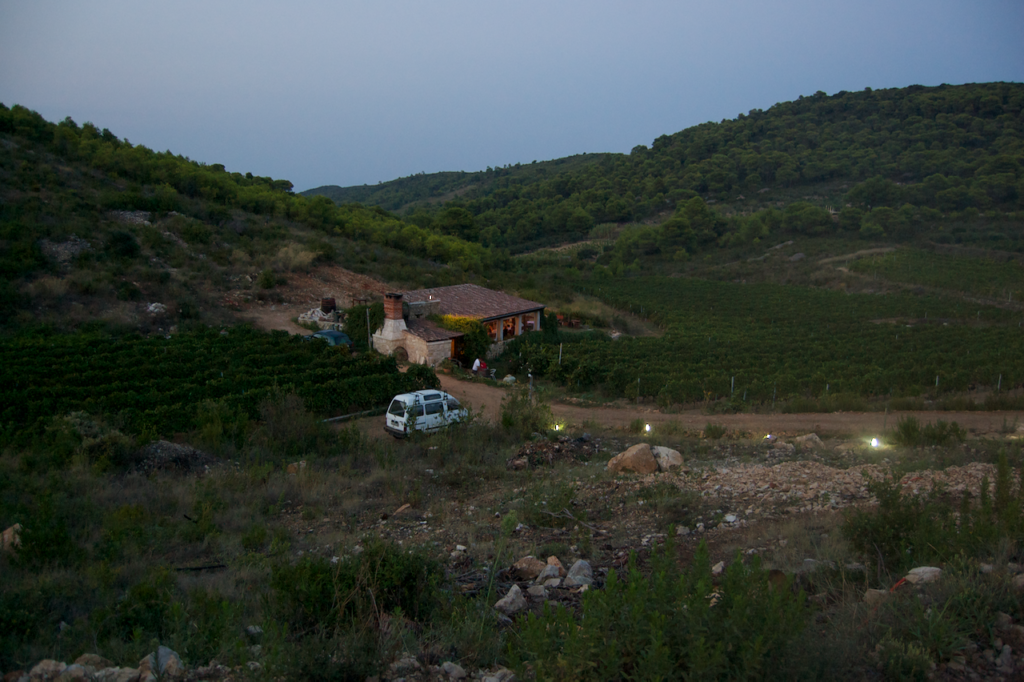 We ended up staying in the cove for an extra day because it was so relaxing and beautiful. We got to know the worn out employees and with the diminished crowds felt that we gained a slightly more intimate experience. The lobster meal below epitomizes middle of nowhere interaction where a catch of the day turns into a long evening of good food, drinks, and conversations from people from all over the world.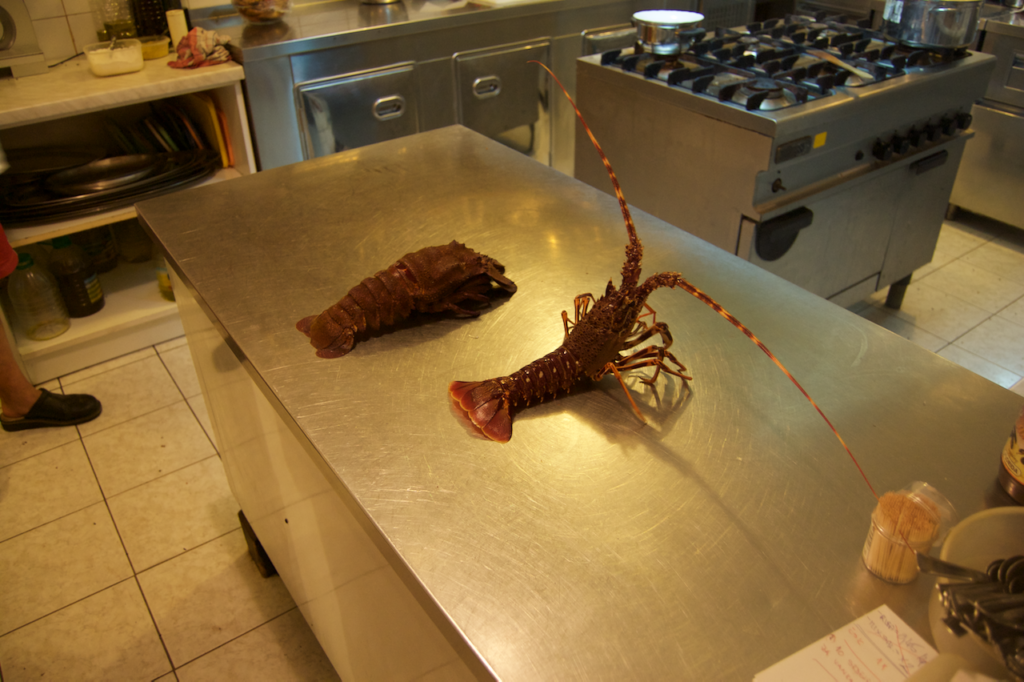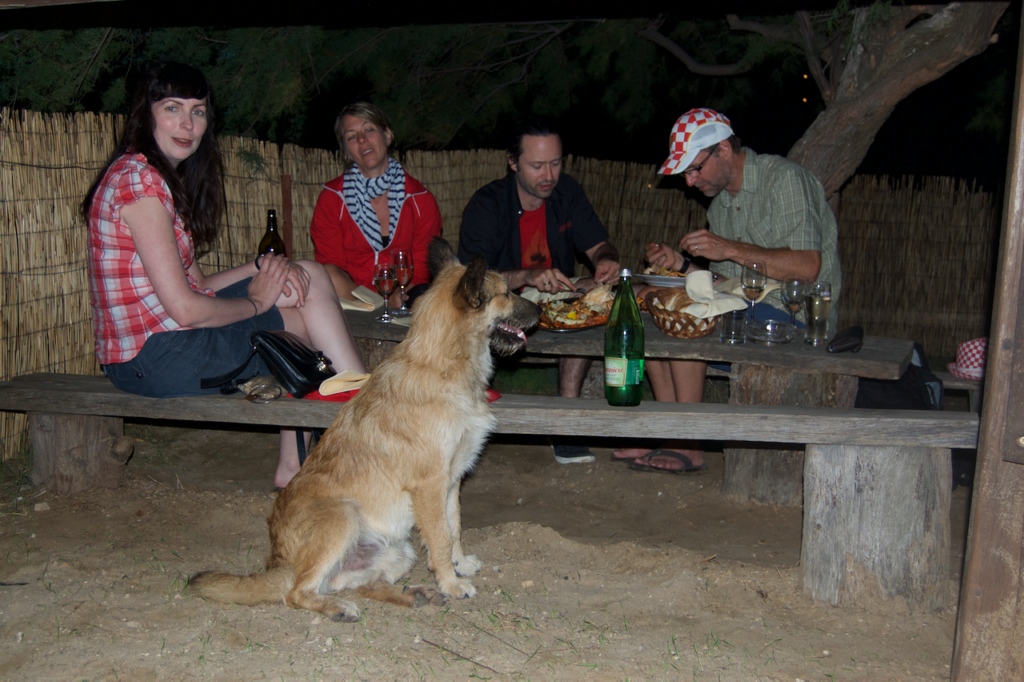 Hvar was our next destination. A storm was brewing despite the incredible weather on the day we took shelter. Hvar is fancy, busy, and expensive.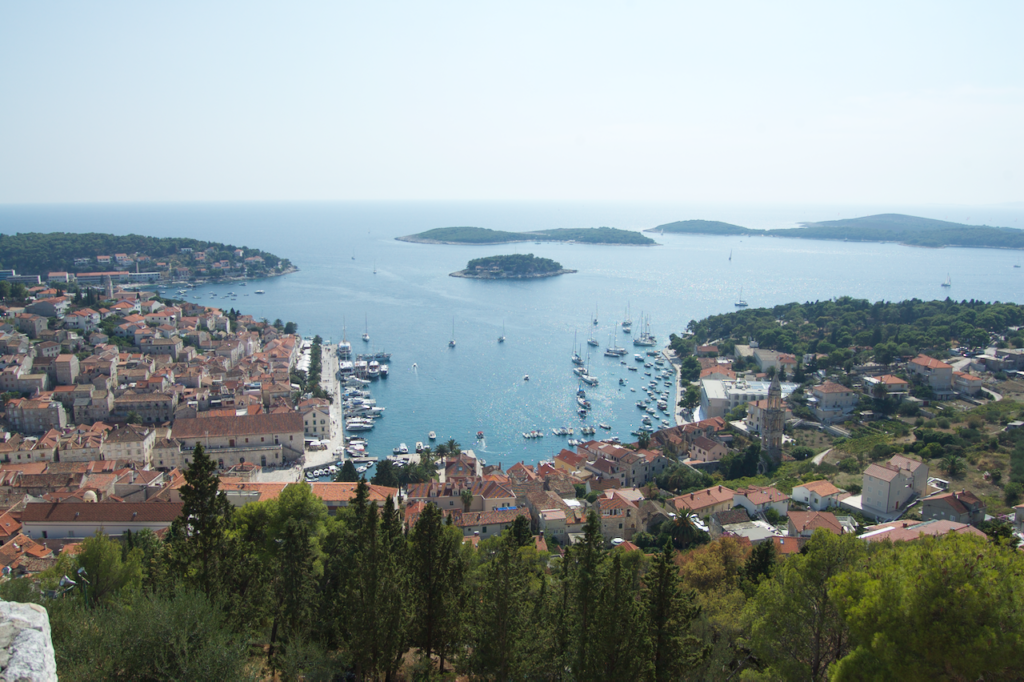 The storm did arrive.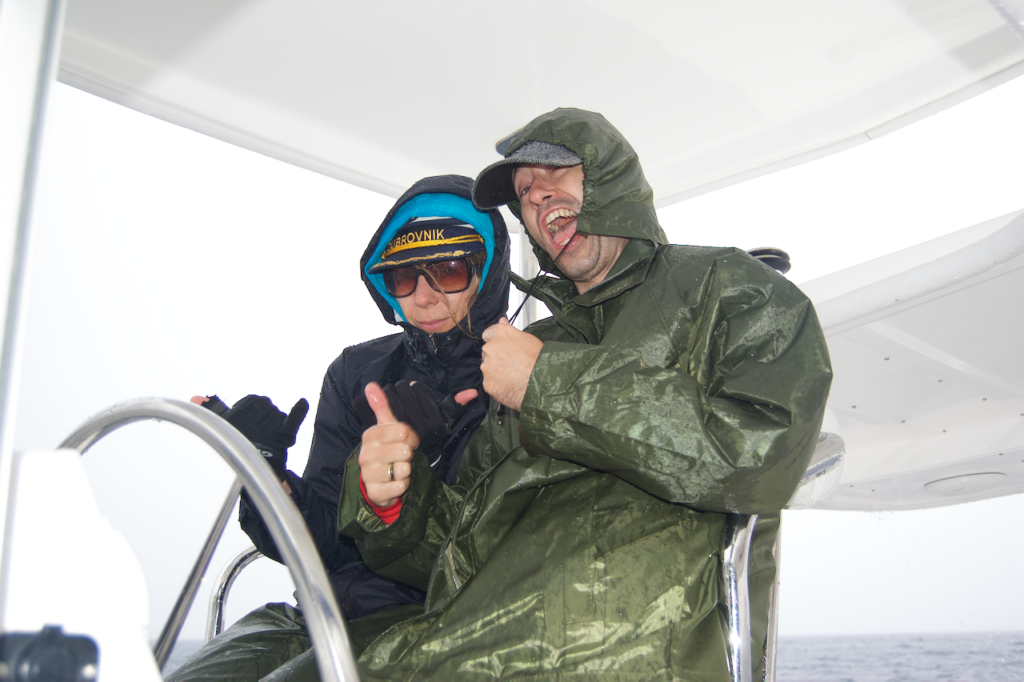 We found shelter in the only place we could find. Most marinas we passed were full and this was a last ditch effort to find a place for the night. The boat was precariously perched against the doc with about four feet sticking out the front. You can see the boat behind our boat with its bow as close as possible.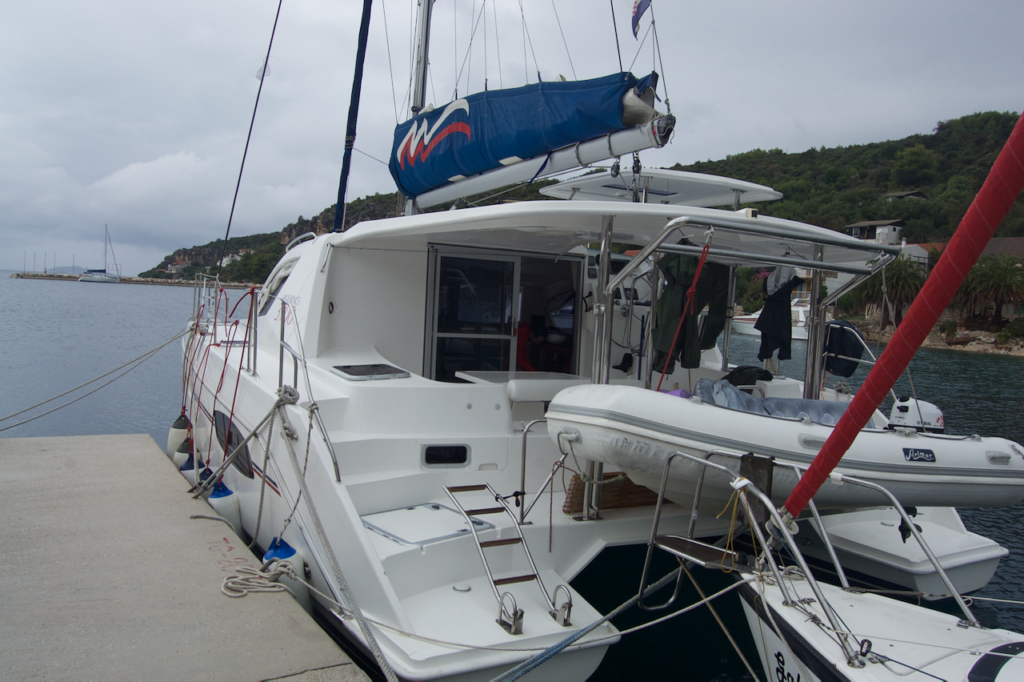 Another common scene in Croatia are all the people gathering grapes for making home wine.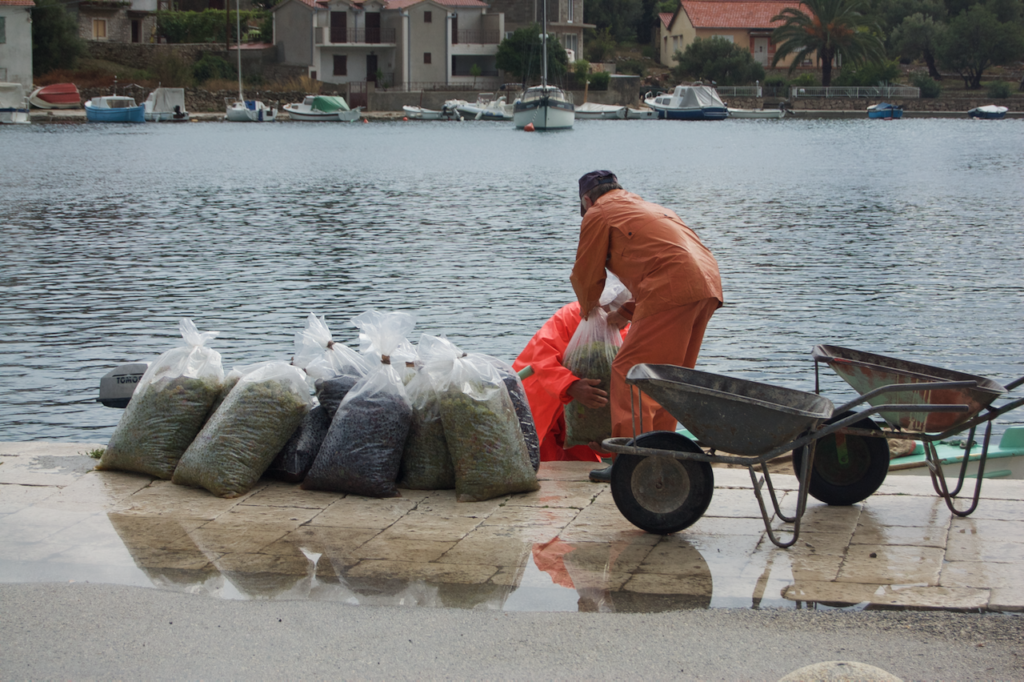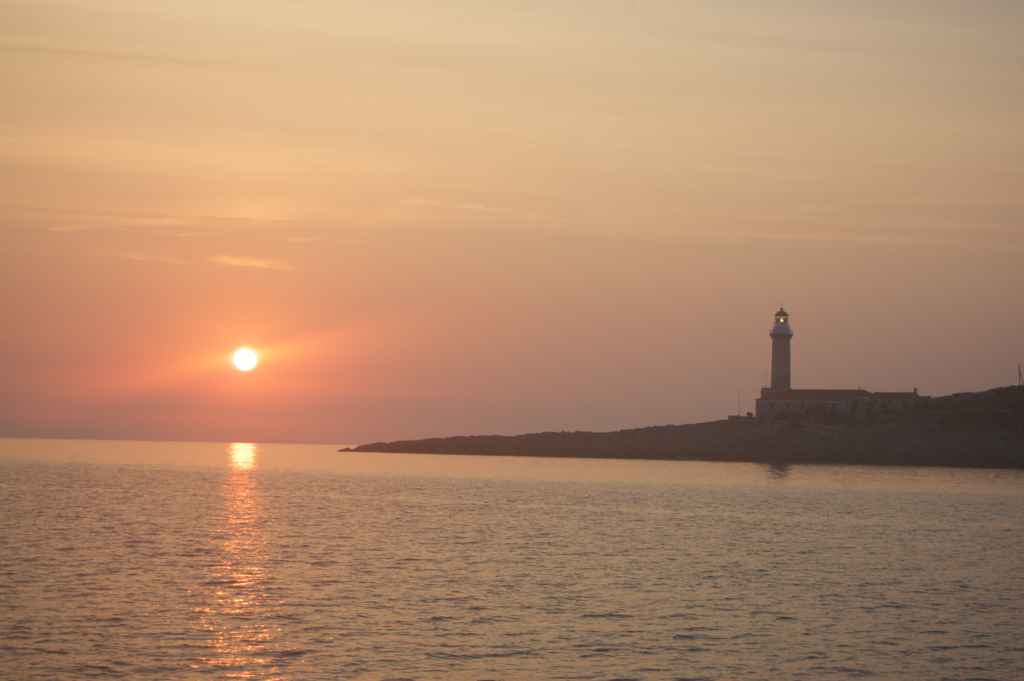 Istria
Northern Croatia feels like an entire other country. The dry rocky coastal land was replaced by the rolling green hillsides of Istria. The towns are perched atop hills with the most famous being Motovun. We drove from where we dropped the boat off in Split to the room we had rented in Motovun. The key to the room was acquired by visiting an old couple who spoke not a single word of english. However, I did understand what they meant when the pulled out their home made liqueur for me to sample. The views from our room were stunning every morning and we spent the next week driving from town to town.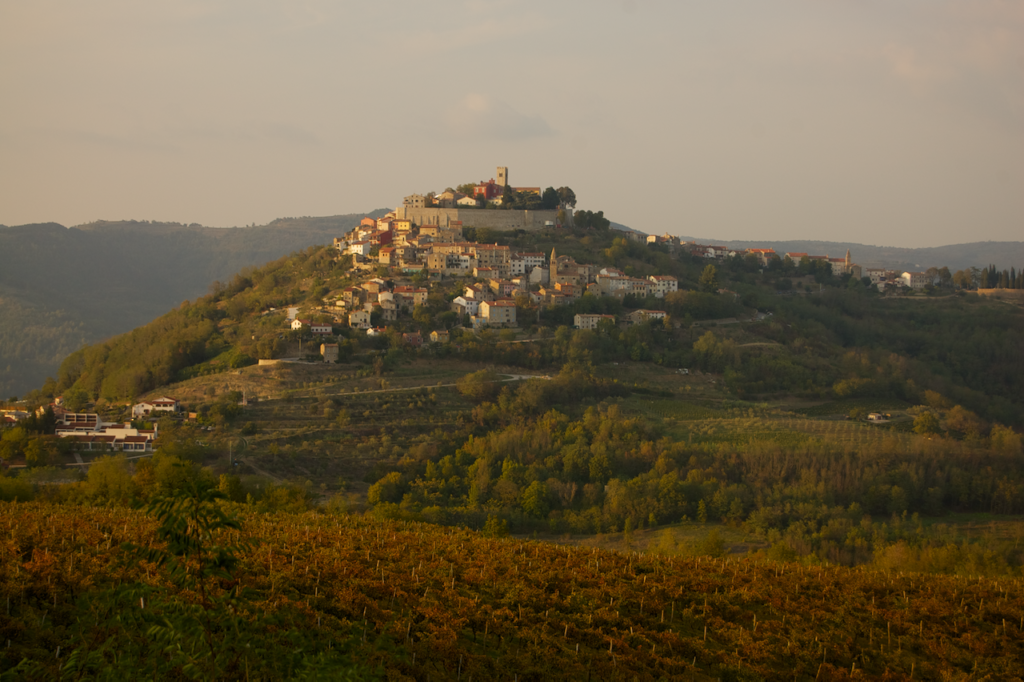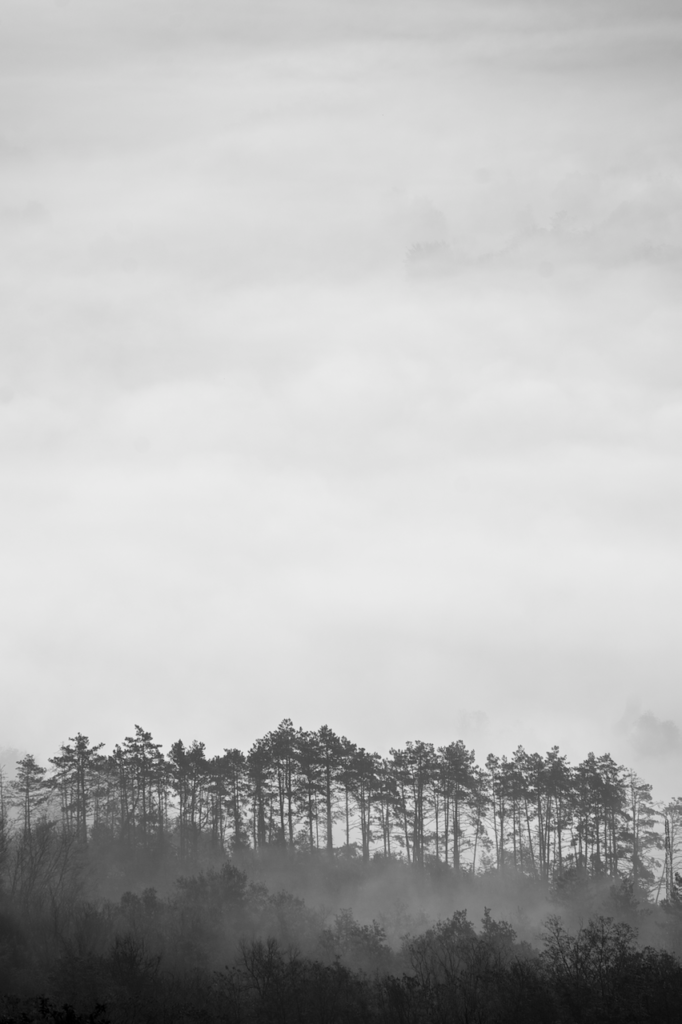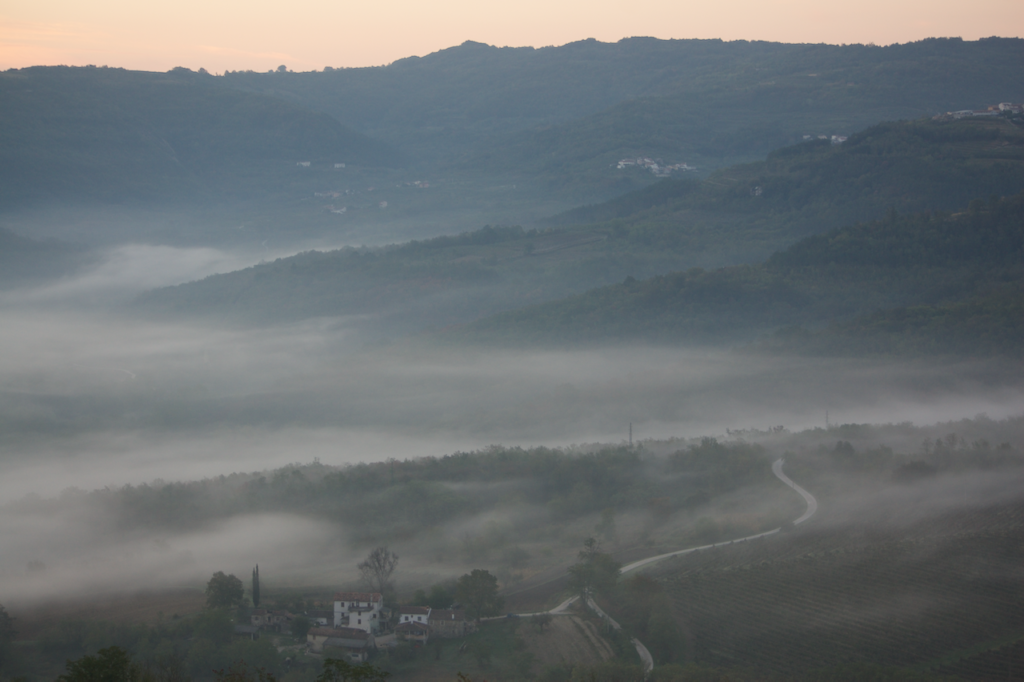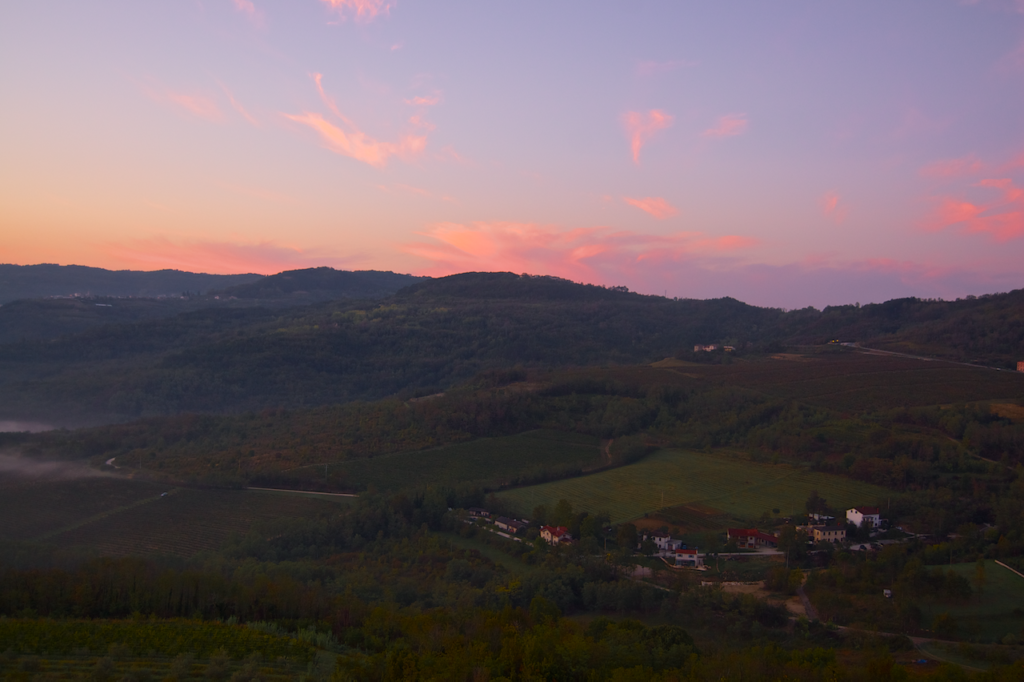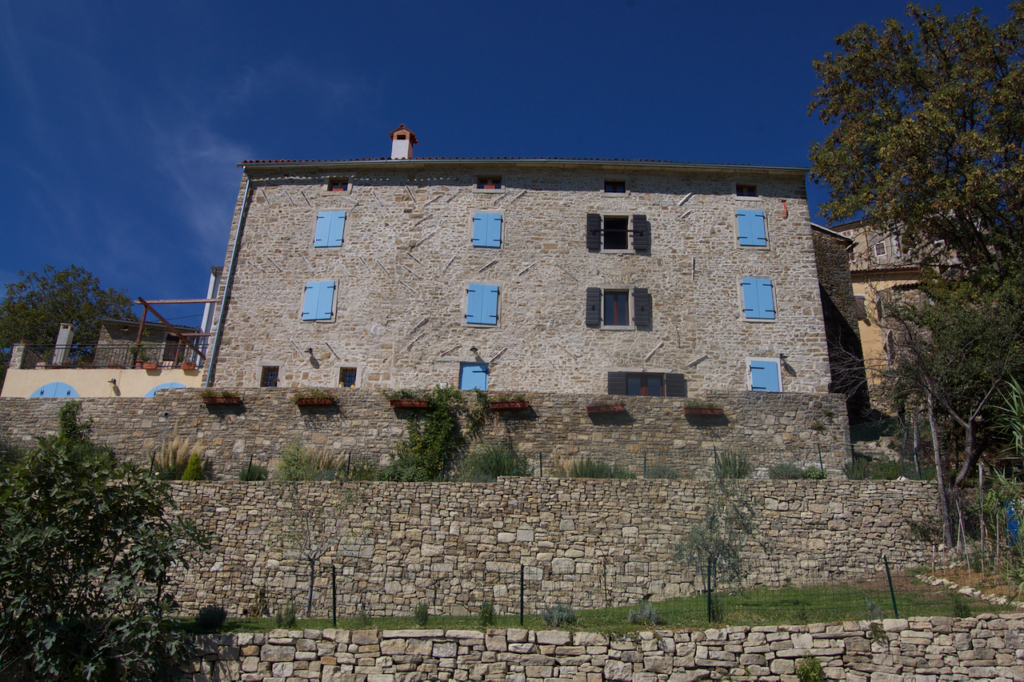 Istria is known for truffles. We had signed up for a guide months in advance through some speculative exchanges. So until the moment we drove up to the driveway we remained skeptical of how authentic our adventure would be. In the end the guide taught us a lot and netted five truffles. Even the guide seemed surprised.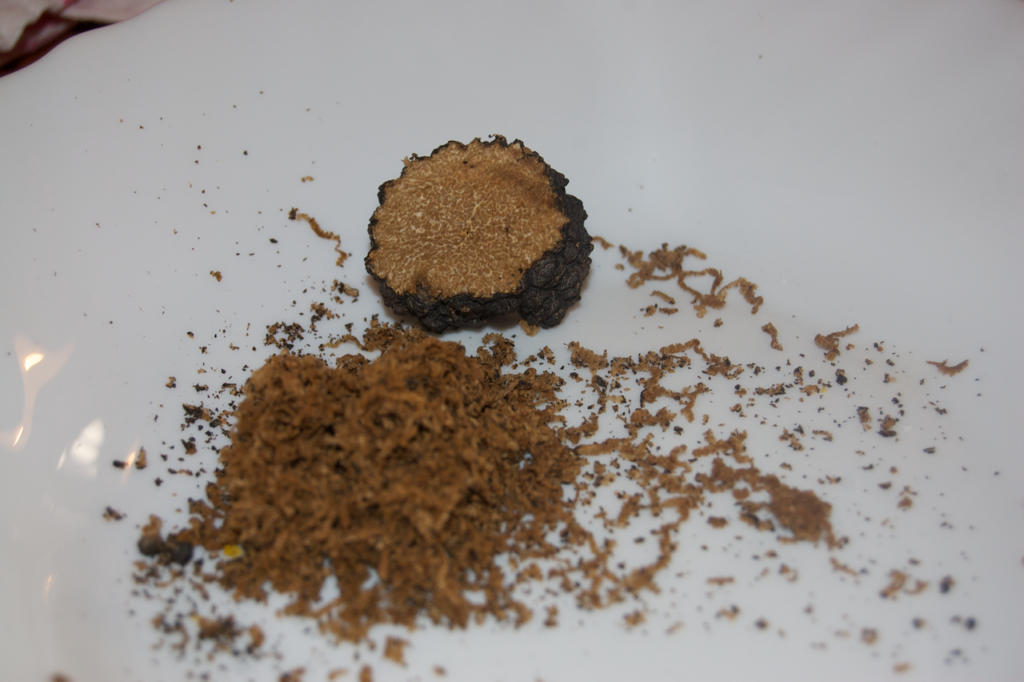 Truffles in the wild.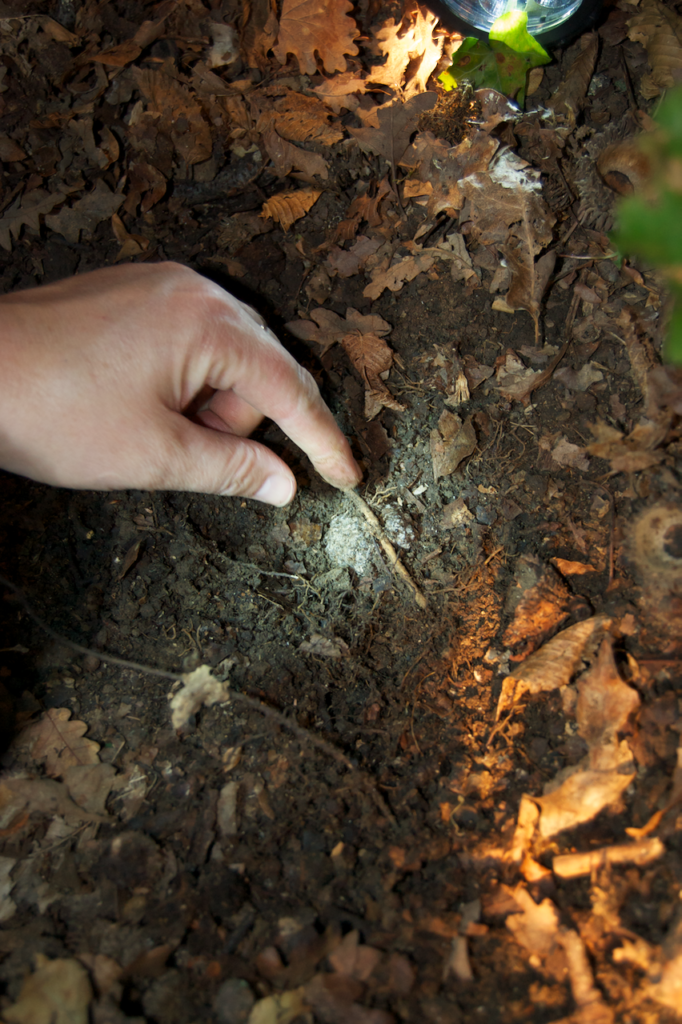 The spoils. Smelling each one you can tell which ones are ready now vs near ready or past ready. The dogs can smell them but they don't necessarily have the refinement to let an almost ready sit for a day more.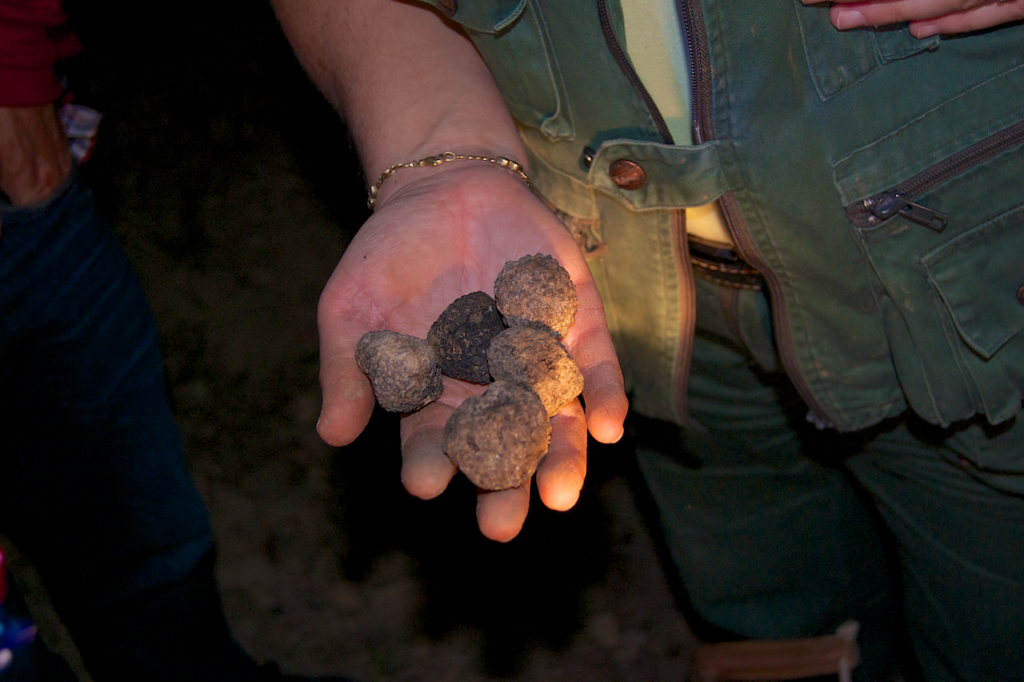 Our guides pride possessions. The large white one was called "the joker"…no idea why.