Kauai North Shore
"Be sure to stop at the Safeway on your way to the North Short to get food because there is nothing once you get there" – bad advice from a friend.
We did stop and bought a few items but it was clear that most of the food had come from far away. Sabine had read about farmers markets but there were not much details so it still felt like a gamble. In the end the best part of the entire trip was the constant deluge of incredible fish, fruits and vegetables.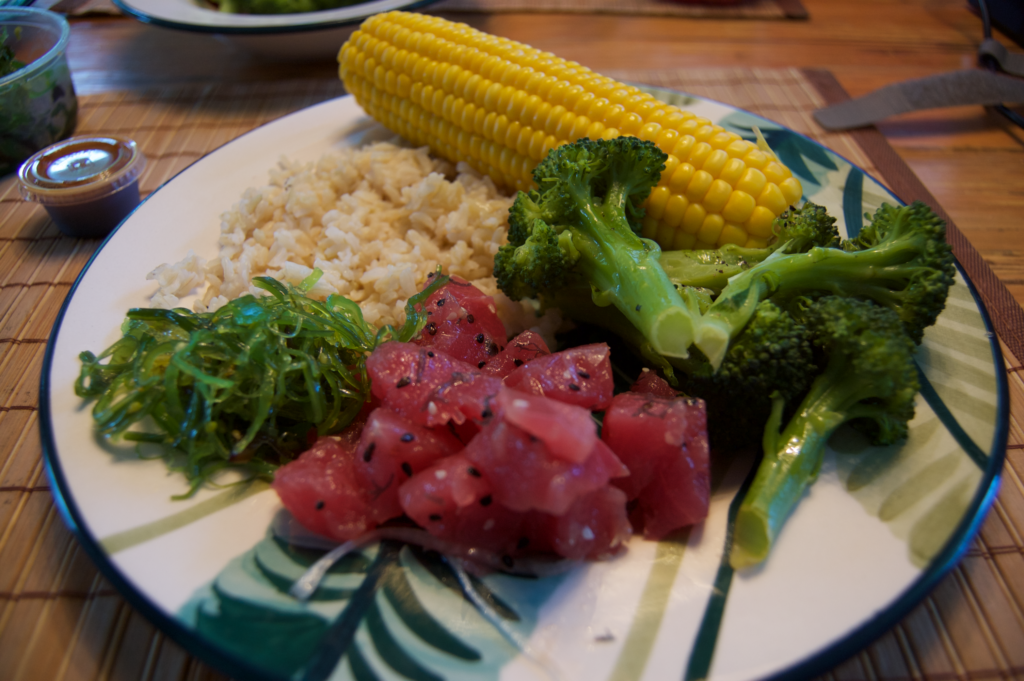 We ended up staying in a house on Anini Road which is the last turn before Princeville. The differences between these two turns are stark with the manicured gated structures of Princeville looming over the simple rustic home lined up down the narrow single road of Anini. You could see though that larger more haughty homes were beginning to crop up shrouded in makeshift jungle garden walls that prevent onlookers from gawking at the waterfalls cascading into crystal clear swimming pools.
Our house was not beach front but a quick walk and the fact that the beaches were publicly accessible and open in both directions made us feel remote. For the most part the trip consisted of an entire week of meandering between farmers markets, lush meals of raw fruit and fish, snorkeling, and wondrous hikes through canopies of twisting trees and thick forest greenery.