Meadows overnight
Now that we have the van it was time to test it out. Deep into winter here in Portland and wanted to get a few more skate ski session in we opted for a night in the Meadows ski area parking lot. I had found out only just a week prior that Meadows had spots dedicated to overnighters…and it was free. It was first come first serve and only included 14 spots but it was clear when we arrived that there was some flexibility in this.
This was simply a test run so weather be damned we headed up Saturday afternoon. We arrived to rain, slush, and ice. We signed in at the office–they were extremely nice and backed into an open spot. We were quickly confronted by an enthusiastic gentleman and his dog who gave us the low down on the people of RV row. We learned that there was a "Mayor" (he who stays longest) and a gathering every night for last call at the bar.  We did not make last call but next time we certainly will–we had stuff to work out in the van.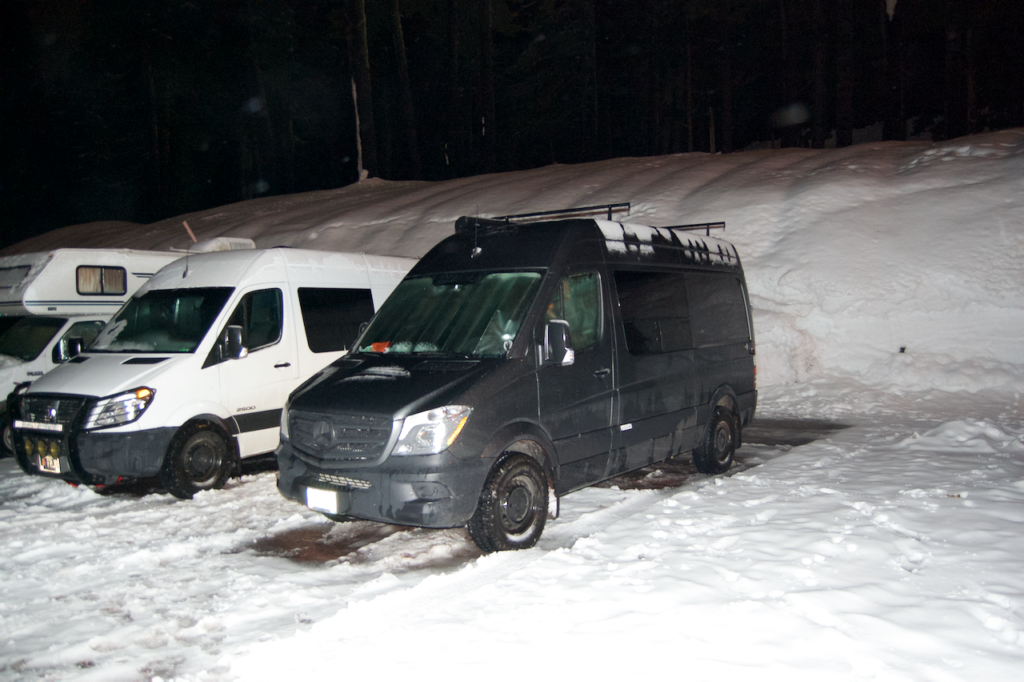 The key with the van is stuff management. With limited space you can't have much stuff but an active lifestyle tends to counter any efforts to be a minimalist. Life on the van become a series of stages like a transformer. While underway there is one configuration, while at a sports destination there is another, and sleeping is yet another. Moving from one stage to another takes coordination and an understanding of what should happen first. This was still our first night and many negotiations ensued.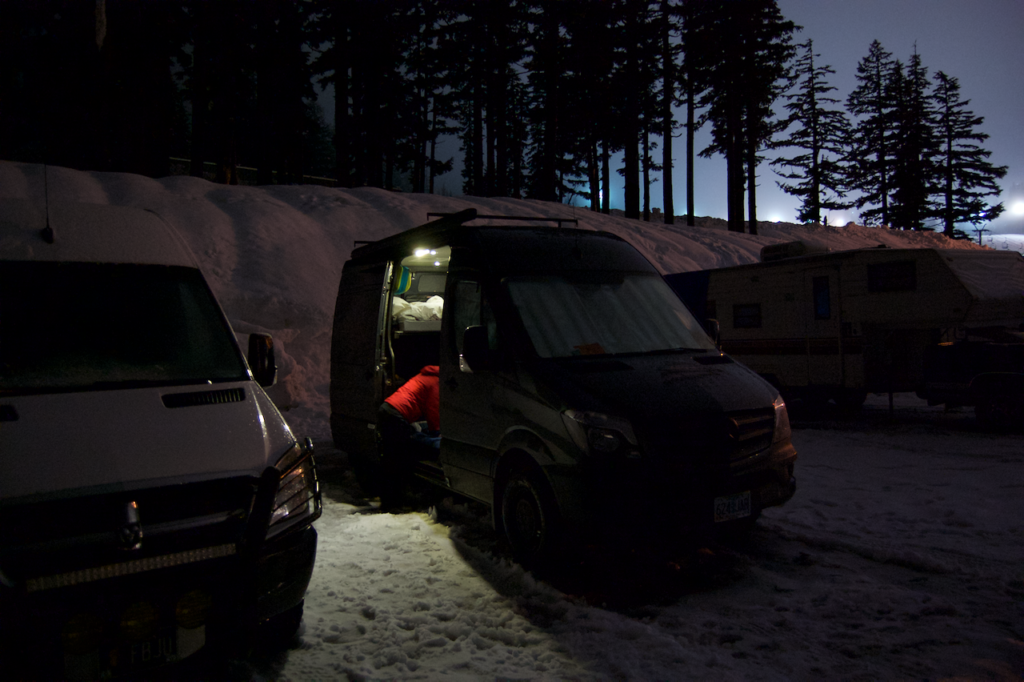 With everything set up we did what we dreamed of being able to do. We hung out and read our books in a comfortable space in a remote(ish) destination. We were excited about a nights sleep…this would not happen. Turns out the mountain grooms reverberate into the night. With each backing up the beeping would drill deep into our heads. There were two machines running up and down the slops and the beeping would shift between non-existent to a simultaneous song made for nightmares. Add to that the wind would blow down the mountain in sudden gusts rocking the van side to side. Beep! Beep! Whooosh! Add to our list earplugs.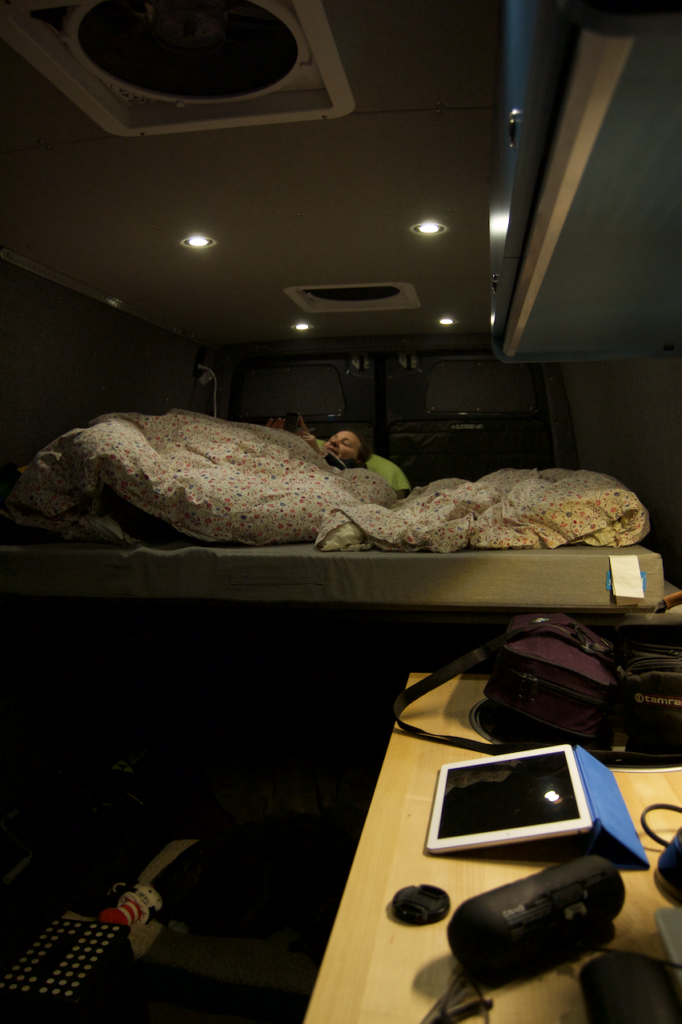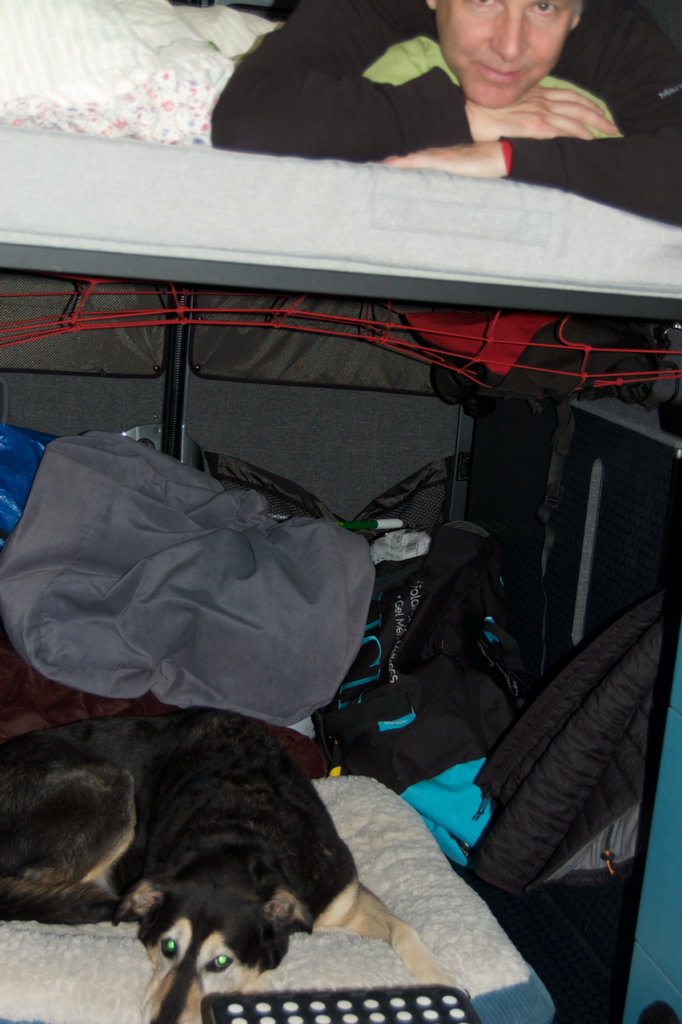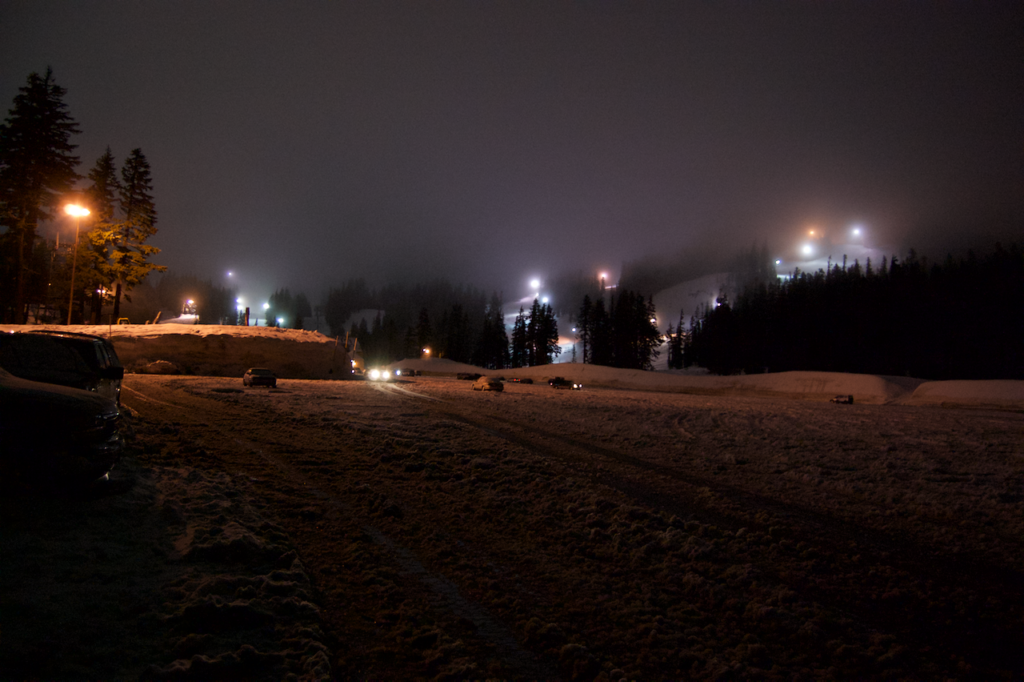 The next morning we woke up to clear skies and great weather. We made espresso and breakfast and headed to the nordic center for a nice early morning ski before the sun melted the trails.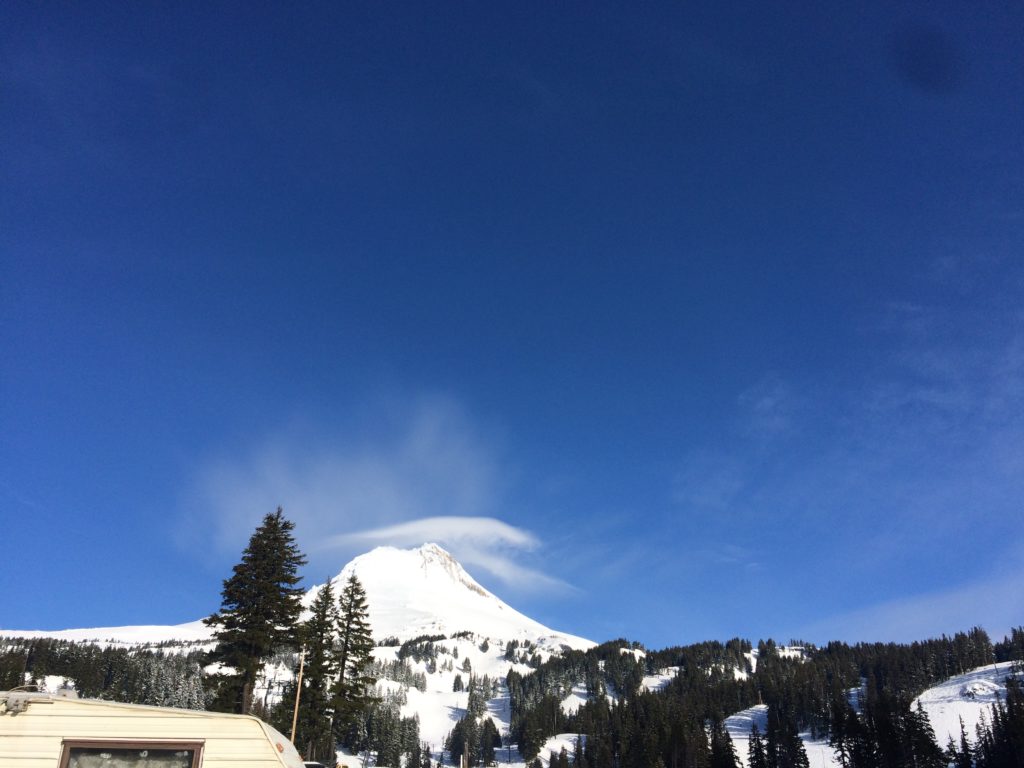 Having an espresso machine pretty much sums up how spoiled we are.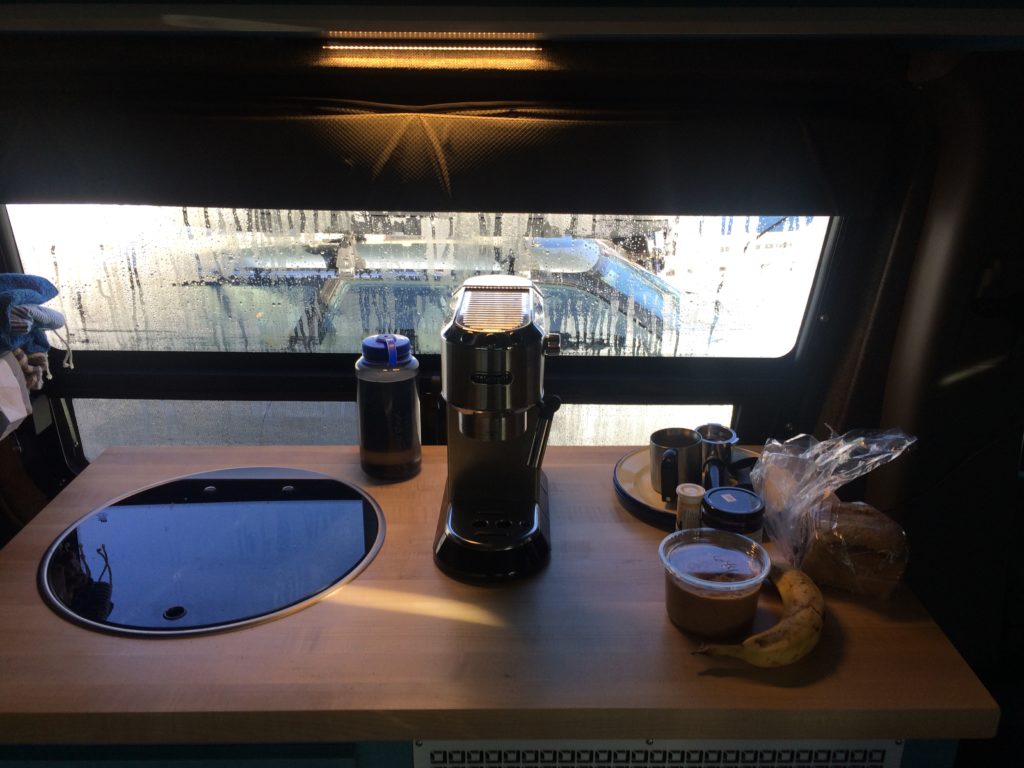 First time using an induction stove to good eggs.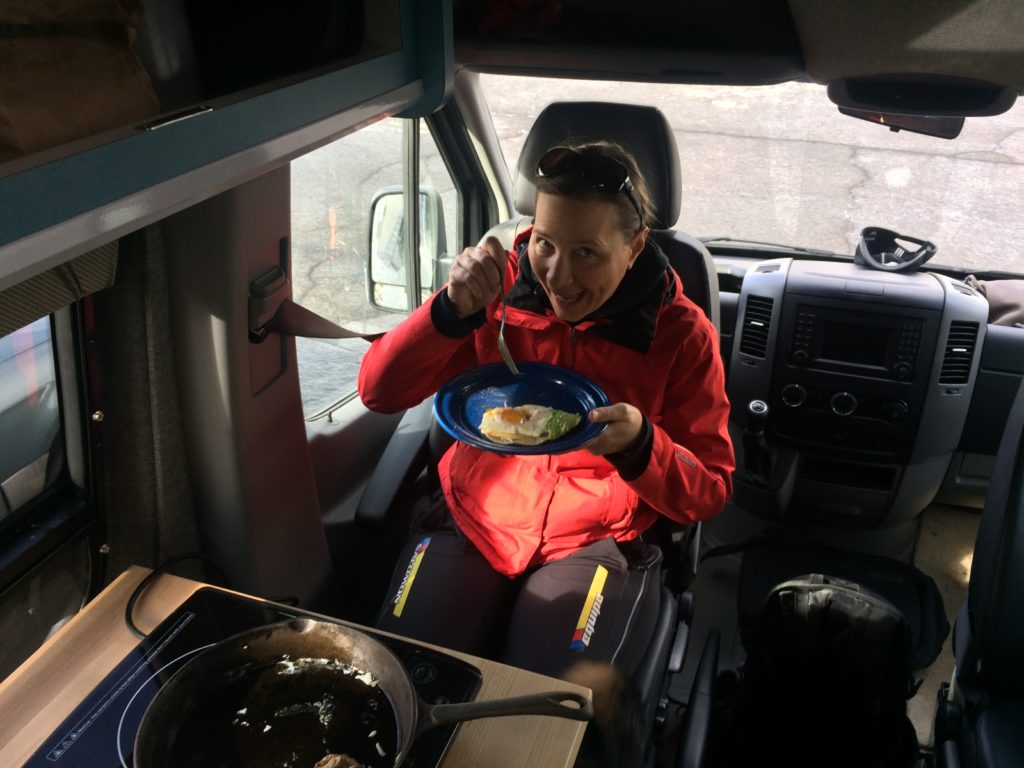 After skiing we headed down to Hood River for some sandwiches and a walk on the beach with the dog. Needless to say we were happy campers despite the lack of sleep.