Mexico and Chiapas
Miguel had lived in the states most of his adult life but as a child he spent his time just outside of Mexico City in Texcoco. I met Miguel at work in Portland, we were both developers on a nasty project and bonded over nothing in particular as is often the case with friendships.
How it came about, the idea of going to Mexico, is unclear. I'm fascinated with languages and in particular learning them but my inane tendencies towards moving from one thing to anther has left a string of unsatisfied, unfinished languages like lovers of a traveling salesman. I'm sure I brought up wanting to learn Spanish and he in turn may have mentioned returning to Texcoco for his grandmothers 80th. He had also never been to Chiapas.
We landed in Mexico City where a friend of Miguel picked us up. The drive through the city was harrowing and busy but not significantly different than any other big city. Texcoco used to be far outside of Mexico City like a country drive to a small town but now they have all but merged making Texcoco just another suburb. Miguel's grandmothers house was behind a colorful cement wall and once inside it opened up to hanging tropical plants and the smell of food cooking. There was going to be a party.
We celebrated his grandmothers 80th with food and music feeling honored to be there. Sabine and I did make it into the city the next day after receiving very stern warnings and instructions on how to act and what to avoid so we wouldn't get mugged.
From there it was on to glorious Chiapas. We started in Palenque which is a nice town but host's the most amazing Mayan ruins. Most of the ruins have been reconstructed but it certainly provides a great initial glimpse into the majesty of the accomplishments.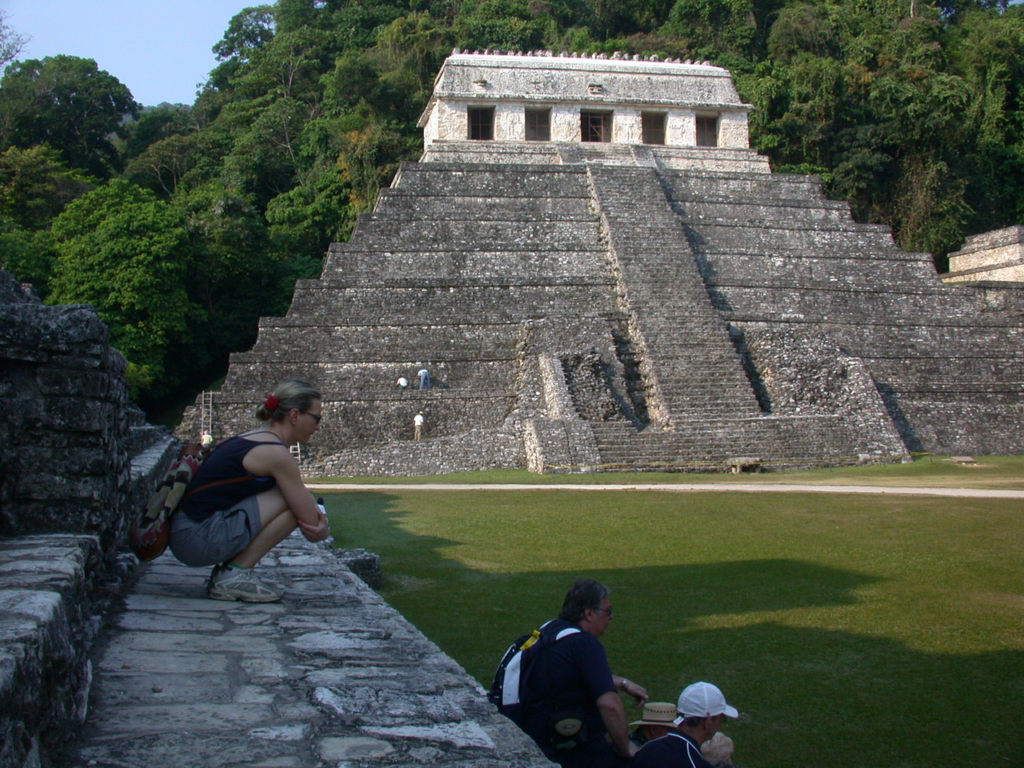 We worked our way down towards the border of Guatemala to visit yaxchilan, which represents a more preserved, unchanged version of Palenque. It required a boat ride down the Ucumacinta river that boarders the two countries. We arrived to a very different scene than Palenque namely because it was shrouded in vegetation and we were all but alone. Walking up a shaded path with no sight of the ruins yet we began to hear the most horrific scream. I personally had never heard a howler monkey and to be so close it caught me by surprise, I looked at Miguel for support but he simply smiled awkwardly because he to had never heard one. The path led us to some relatively lame ruins and we began to worry this place was overrated…at least until we walked up through some old steps we emerged as if from a basement into the sunlight of a massive courtyard surrounded by root covered ruins. It was spectacular.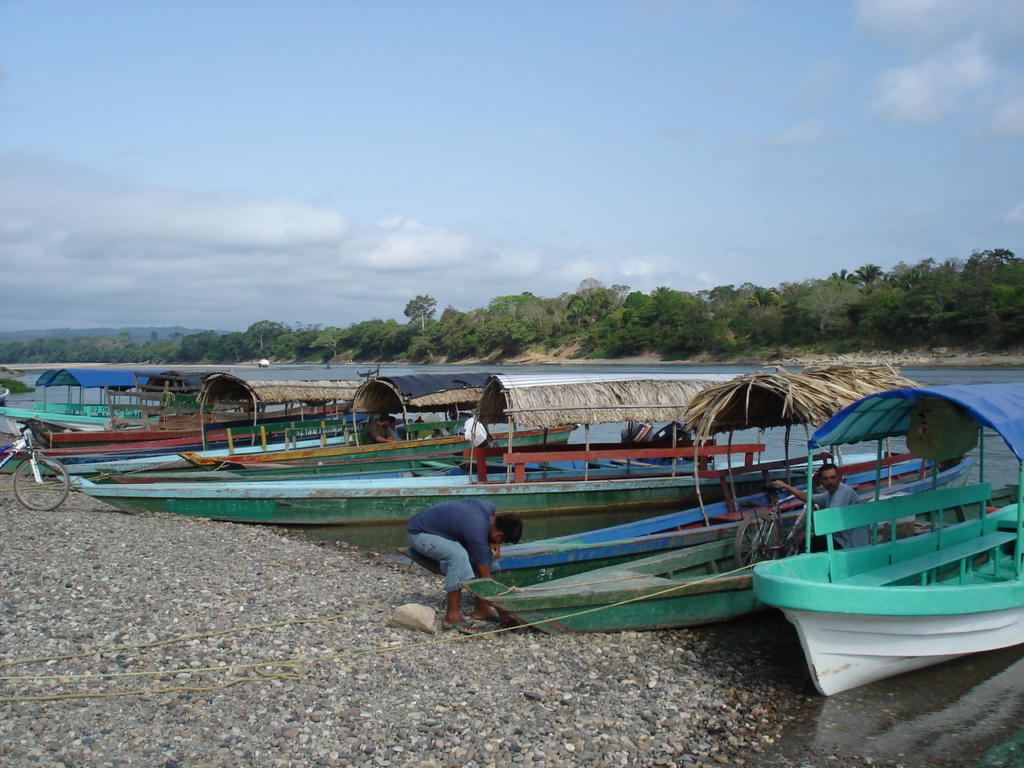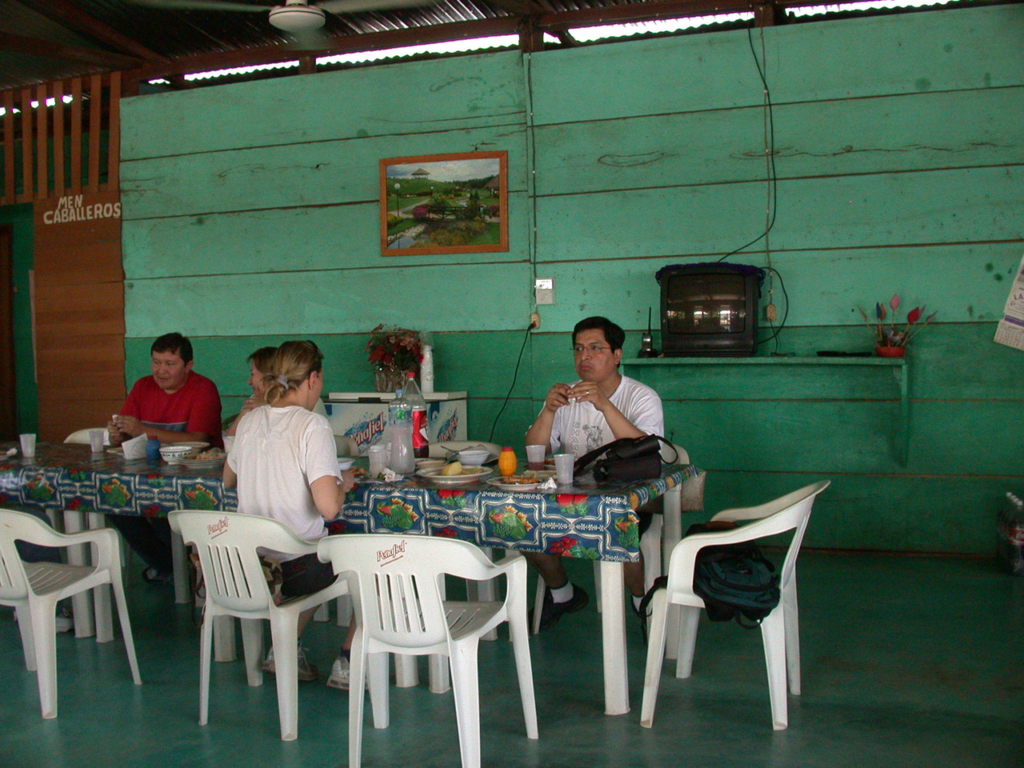 Throughout the trip we stopped of a so many small places for food or even a swim at places like Aqua Azul and Misol-Há. I had certainly heard good things about Chiapas despite the stories of armed rebellions still lingering about.