Return to Tofino
As you meander through life savoring new experiences and interesting destinations, there comes a time when you think a place just might become worthy of an annual return. But in a sea of unseen places and new experiences, where does an annual return fit? It's true there are many folks who, mostly in retirement, make an annual pilgrimage to a warmer destination and settle in for months of sun, cocktails and golf cart trips to the store…snowbirds I believe they are called. I don't foresee us falling into that particular pattern, but our most recent week in Tofino was technically an annual return.
We returned because we felt there was unfinished business. The previous trip include us signing up for an all week surf camp with Surf Sisters. The end result was a vacation that felt more like hard labor dragging logs across a beach for hours. All we did was surfed, ate and slept, because we could muster nothing else. Our day time naps were filled with hazy visions of whitewash and pillows as each day required increasing amounts of effort and resolve to accomplish the rigors of surfing. We loved the trip and learned a lot, but in the end we felt we had experienced it through a shroud of exhaustion.
Our return trip would right the wrongs. Our goal would be to return and take each day at our own pace, more relaxed, with more experiences. It was supposed to satiate our need for yet another return but our reservations for next year are now official locked with more days tacked on the front and back.
On our way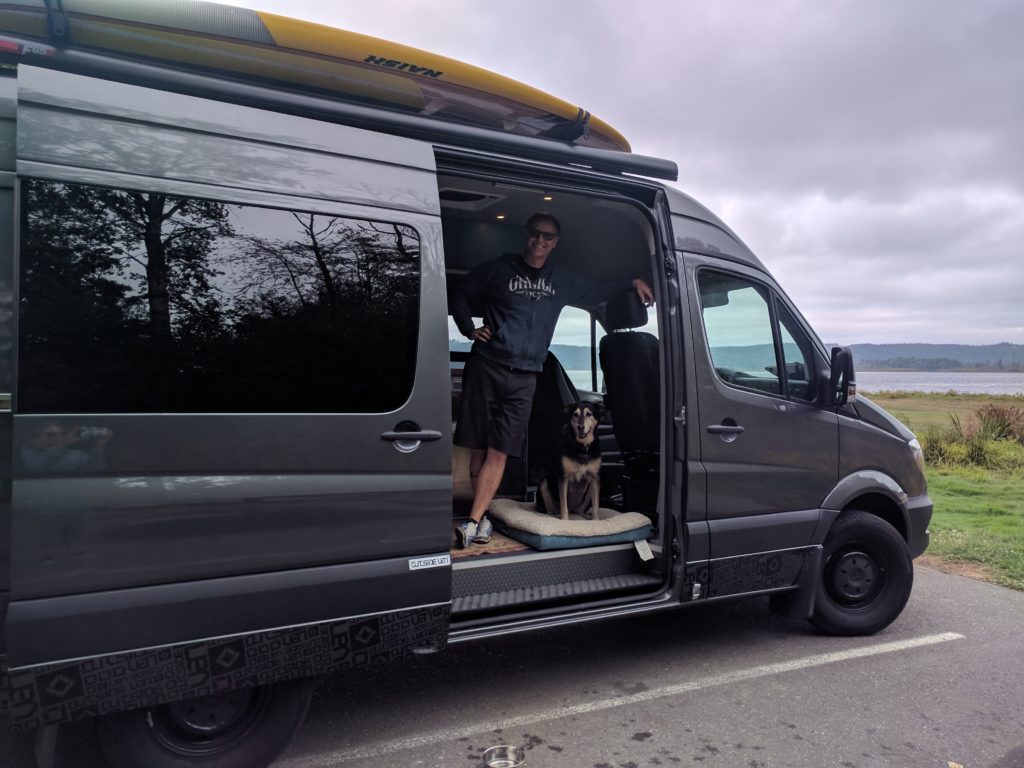 There is no avoiding taking 2 long days to get to Tofino from Portland. The trick is in timing the ferry from Port Angeles. We make reservation in advance but do have friends that chance the first come first serve options. Our first trip had us drive the first day, take the ferry, and end in a campsite just outside of Victoria. This time we opted for driving the first day to a campsite just outside of Port Angeles and catching the ferry the next morning. This seemed to better balance the days and overall we felt less exhausted when we arrived.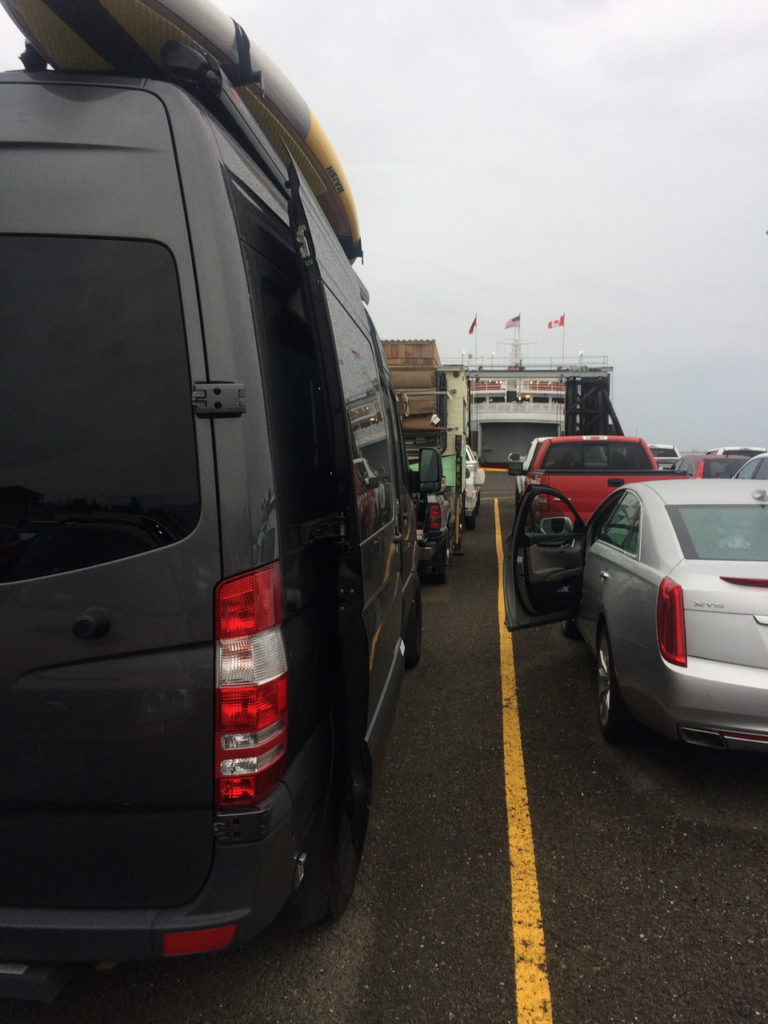 The ferry itself is clean, efficient and quick. Our van is one foot past the limit so it costs us a bit extra. Each foot past 18 is something like 5 bucks.
The campsite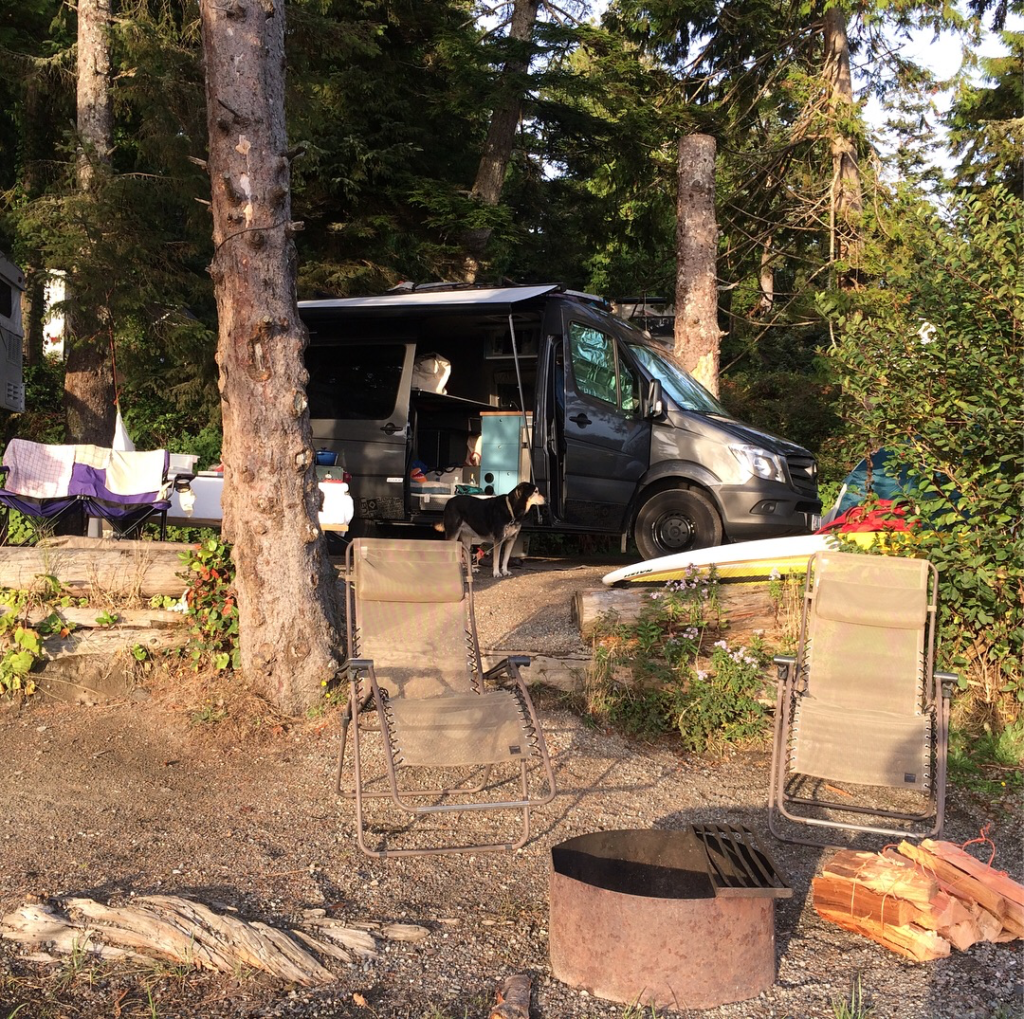 This time around we camped at Bella Pacifica and landed a site right on the beach. To get these sites you need to book early and even then they decide which site you get. It was a bit of a tight fit but the views were worth it.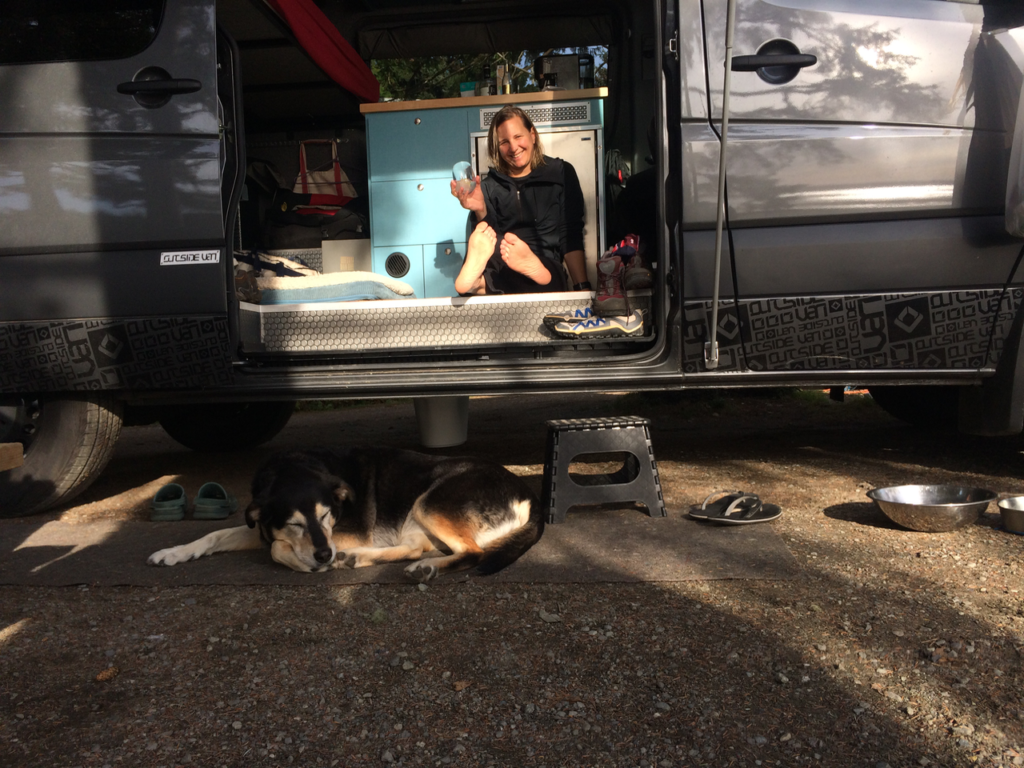 See! More relaxed. Great weather too.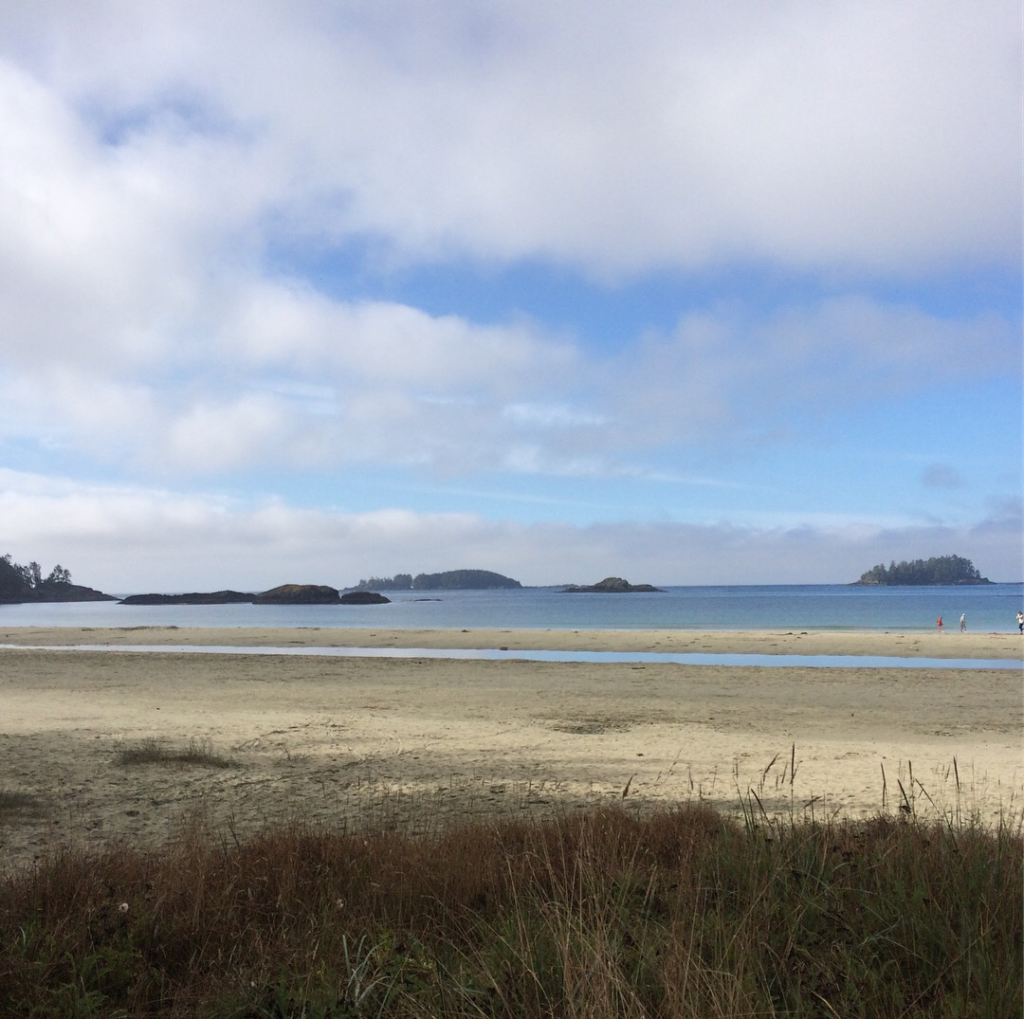 5 steps from the van.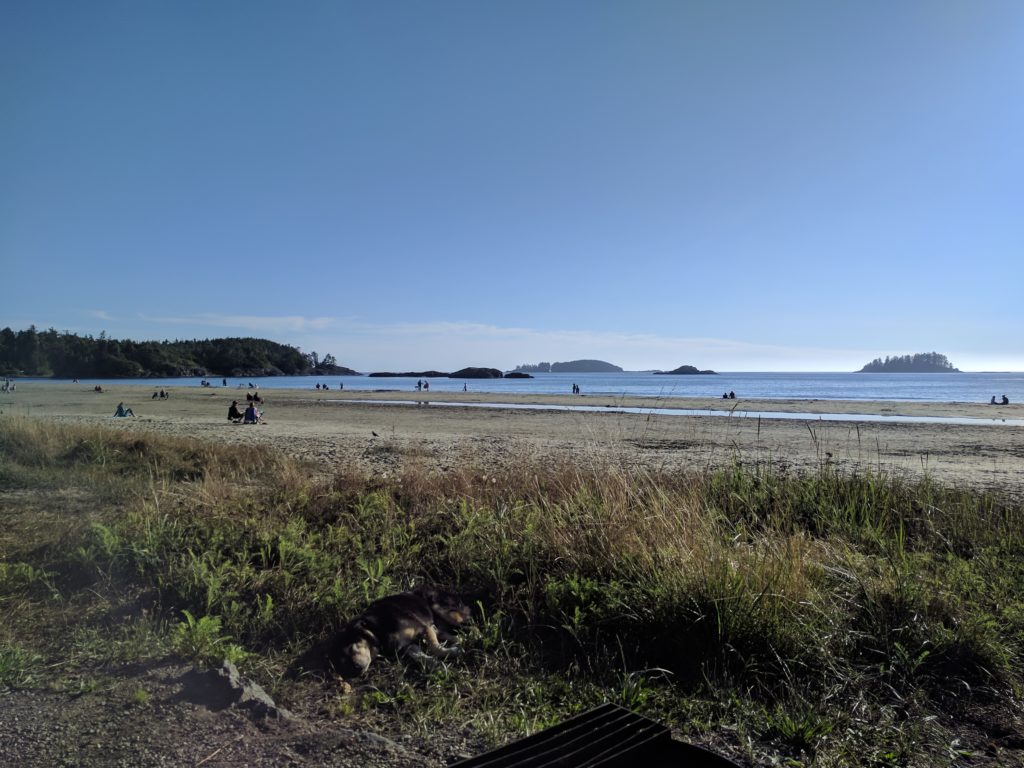 People start to gather at sunset. Take note of the pup in the grass crashed out from a tough day at the beach.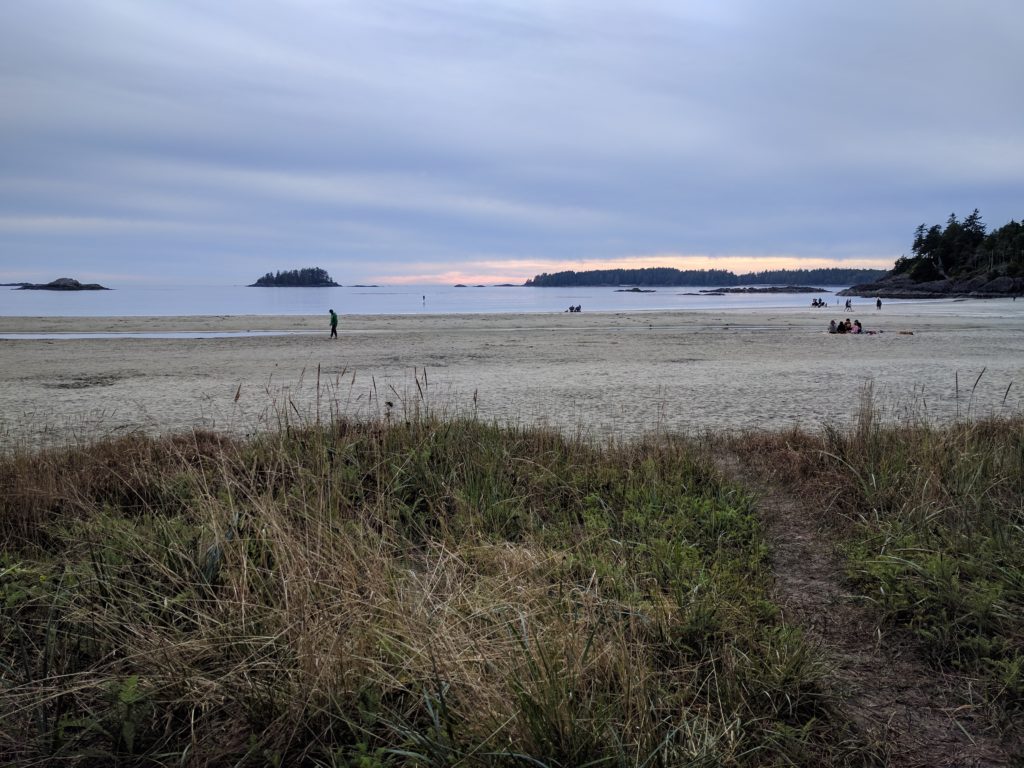 Another view of the path. This photo is taken from the chairs we have set up just below the van.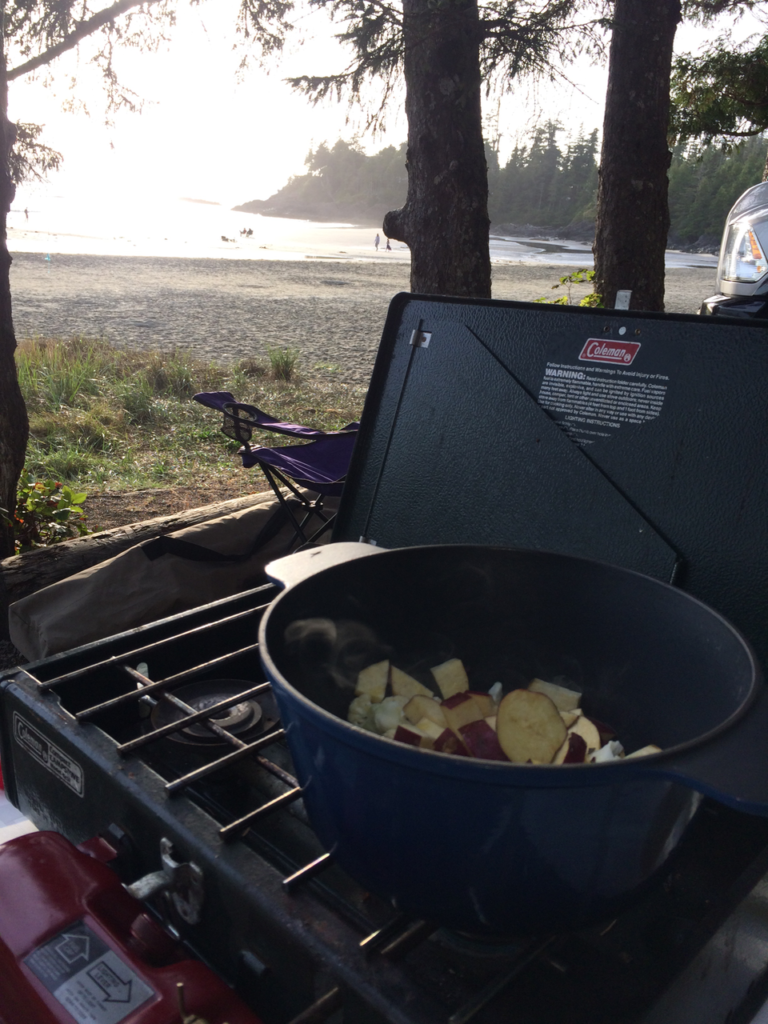 Kitchen with a view.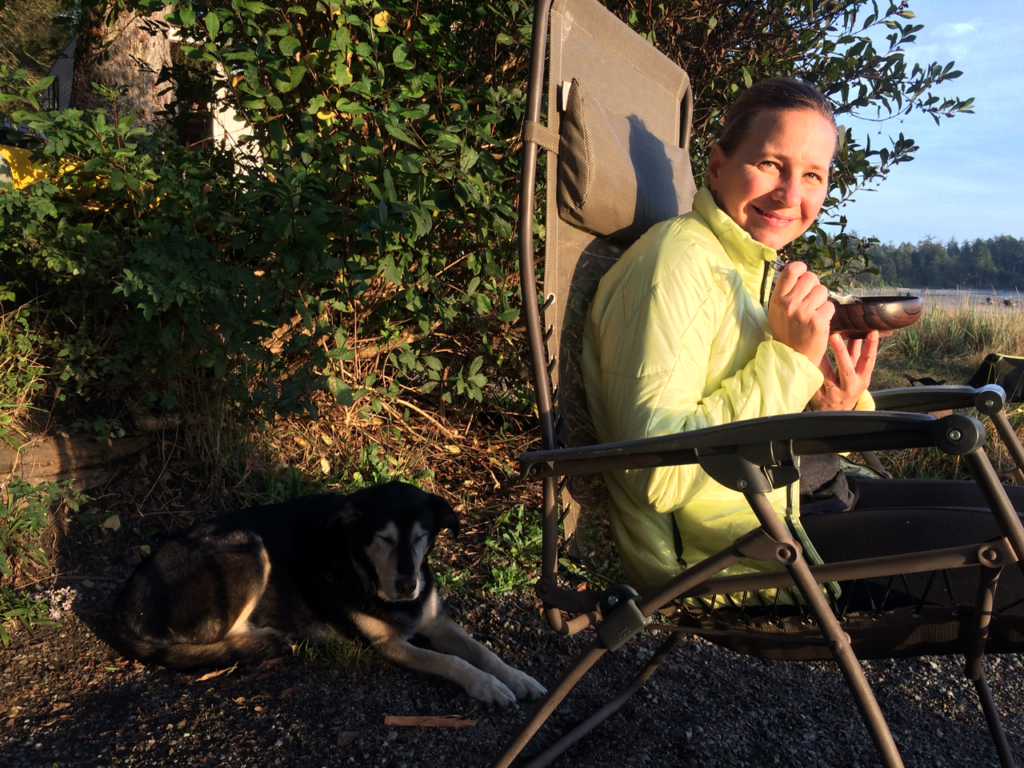 Good weather for us means sun, not necessarily warm.
Surfing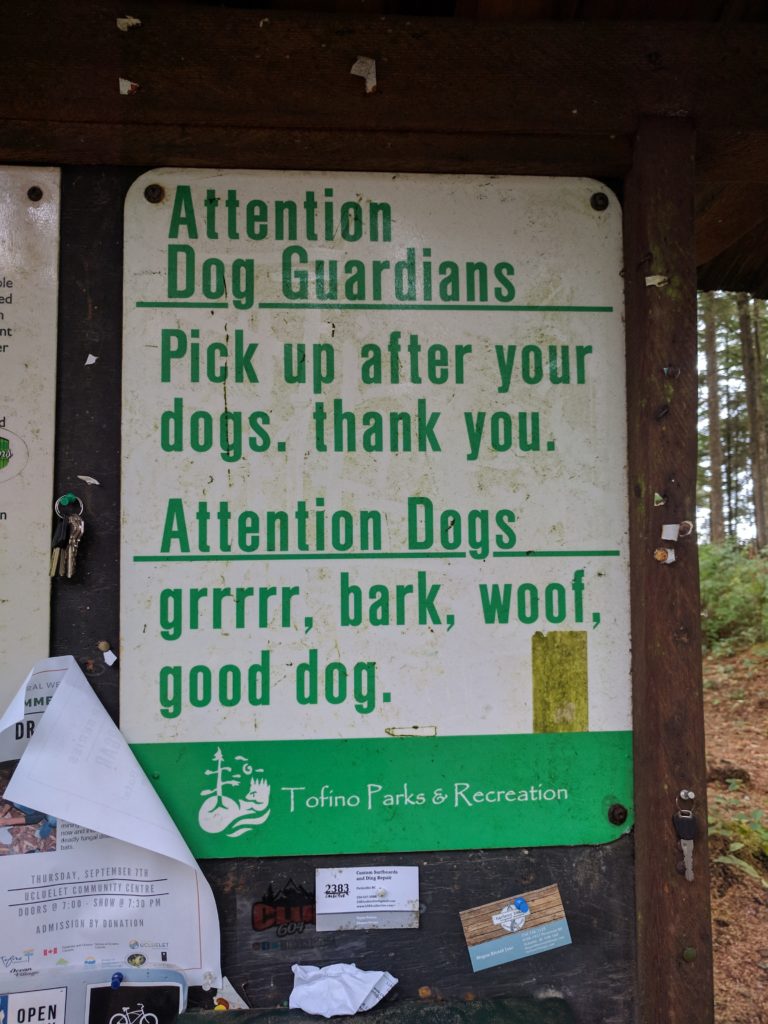 Tofino sense of humor.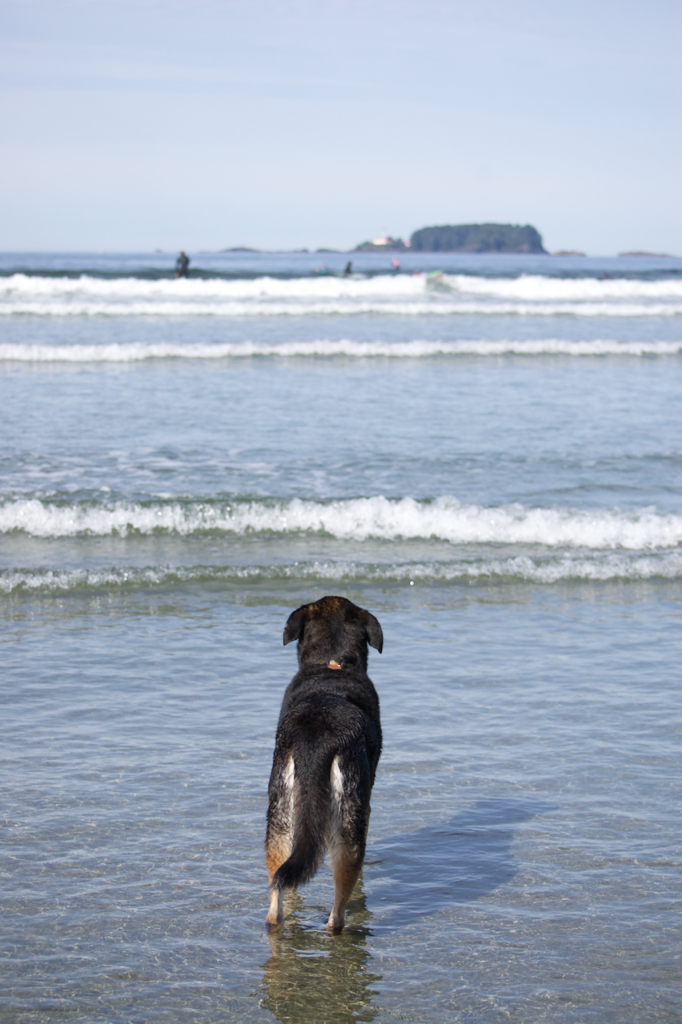 Always watching. Every surfer is a friend because every surfer looks the same.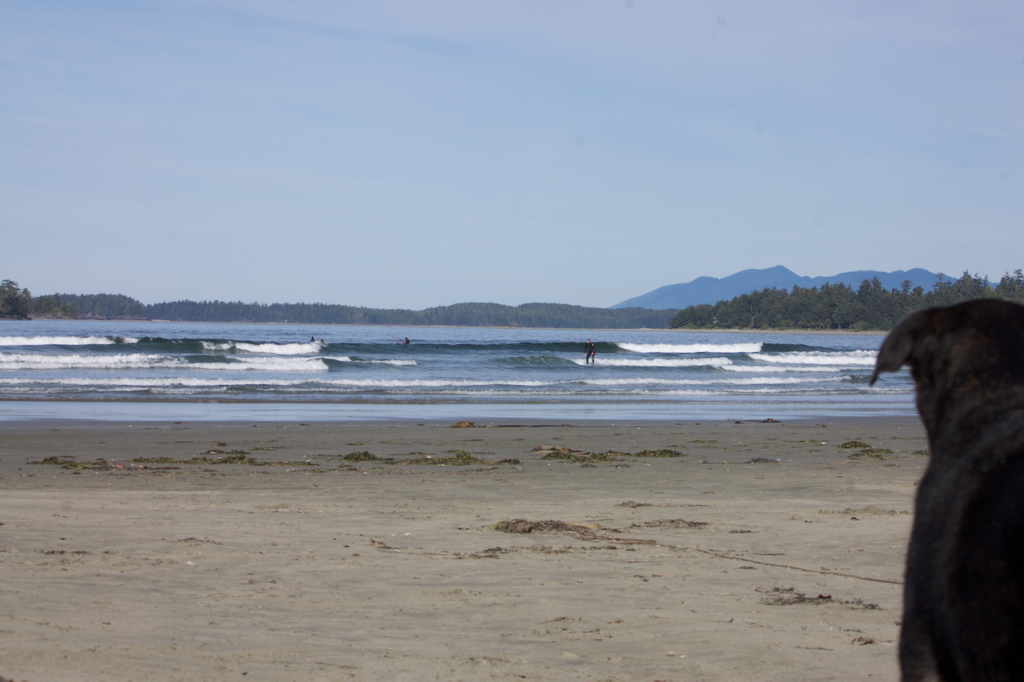 On of the few shots of me on a wave. I made progress but each time I go out I learn how much more there is to learn. The journey continues.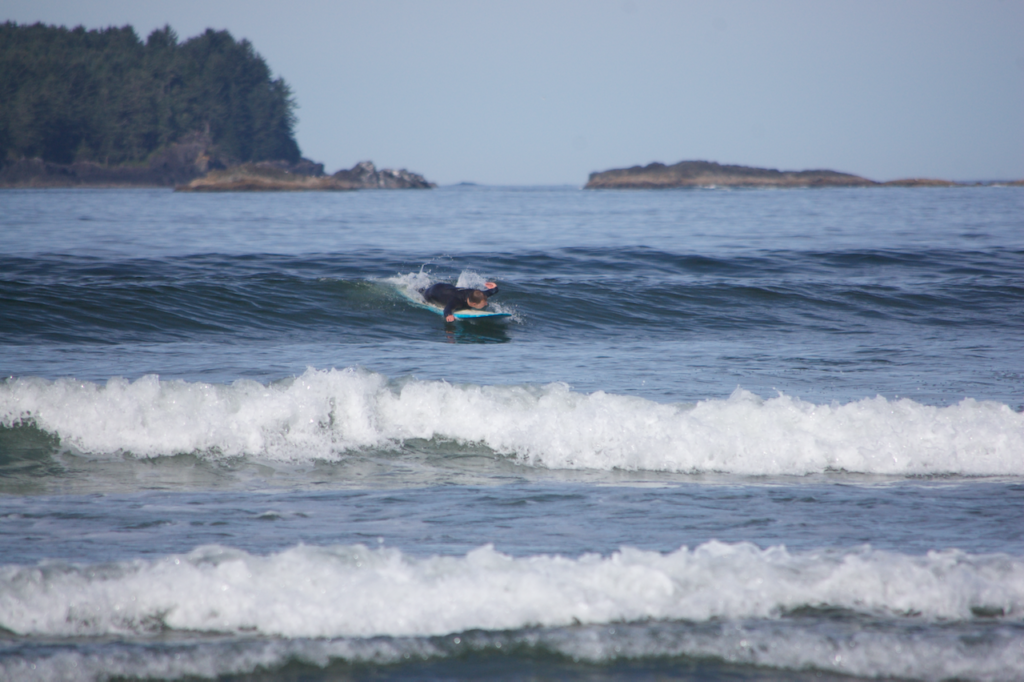 Unsuccessful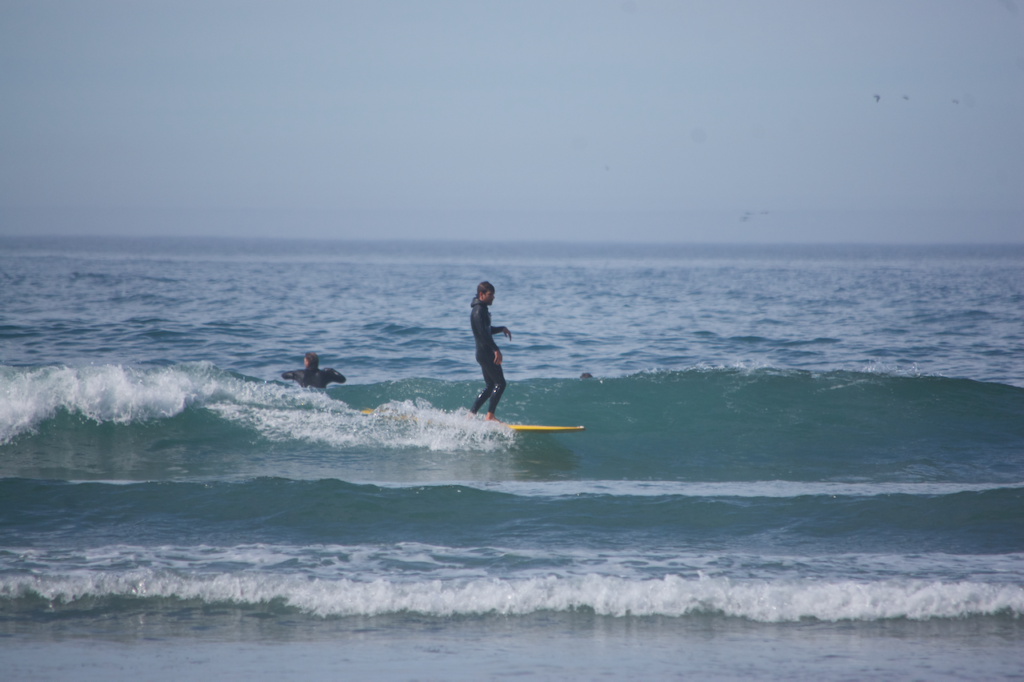 Because we don't get many shots of us, here is a shot of someone else we aspire to be like.
Side trip to lake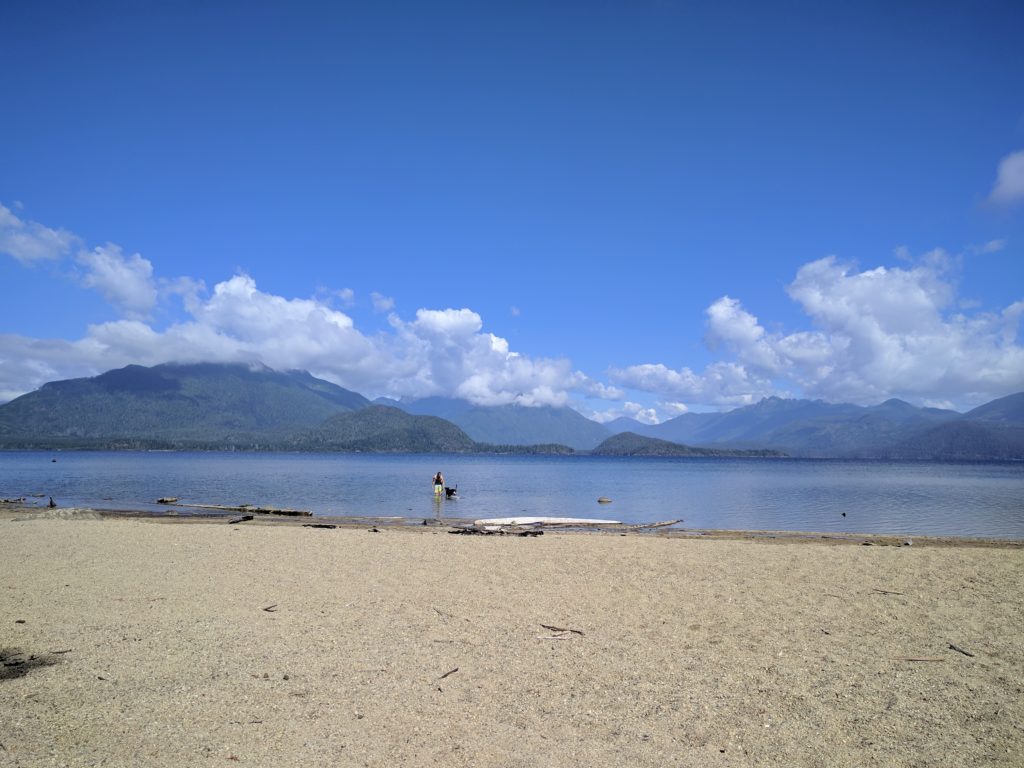 On day we drove down a unmarked road to a large empty parking lot. Beyond a cluster of trees lay this sandy beach. It was just us and one other naked lady with her two dogs.
Side trip to Ucluelet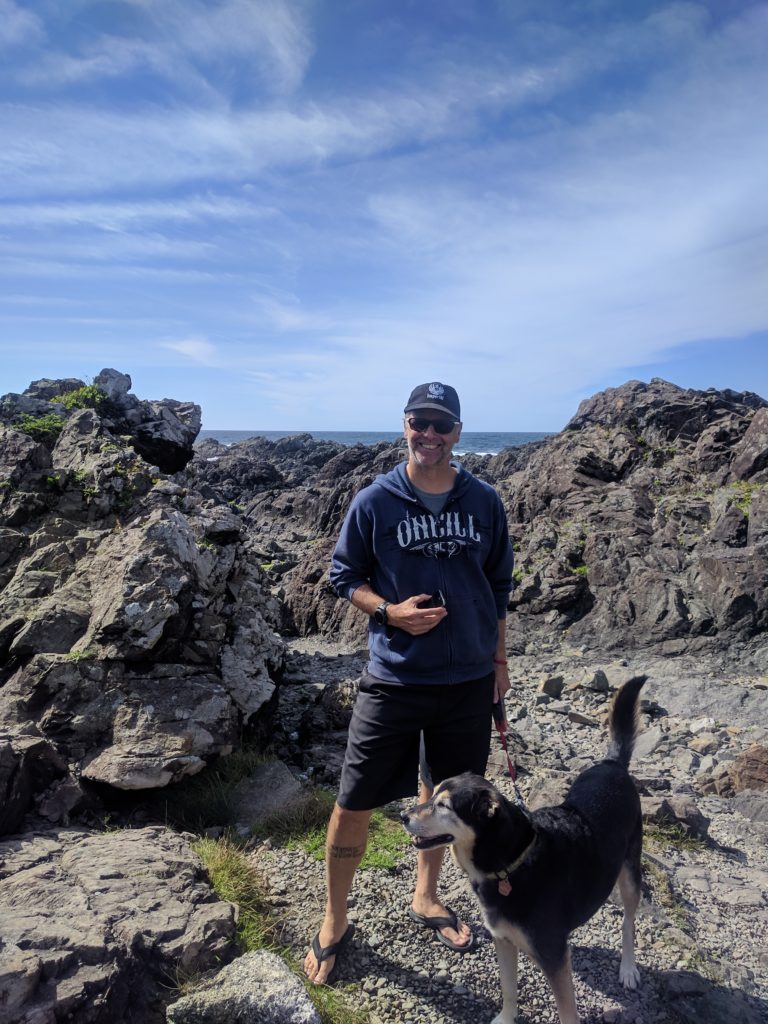 More example of how we explored more this trip. The town just south of Tofino is Ucluelet. Not a ton of difference between the towns except that Tofino has the surfing and Ucluelet has some great hikes.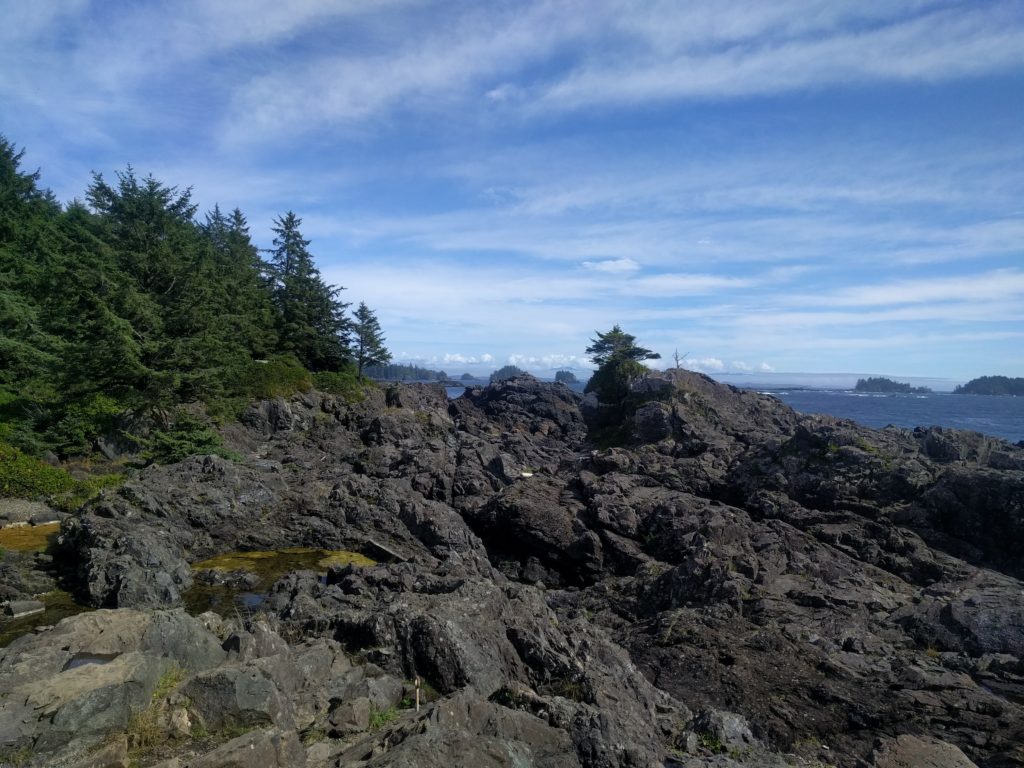 The loop from the lighthouse.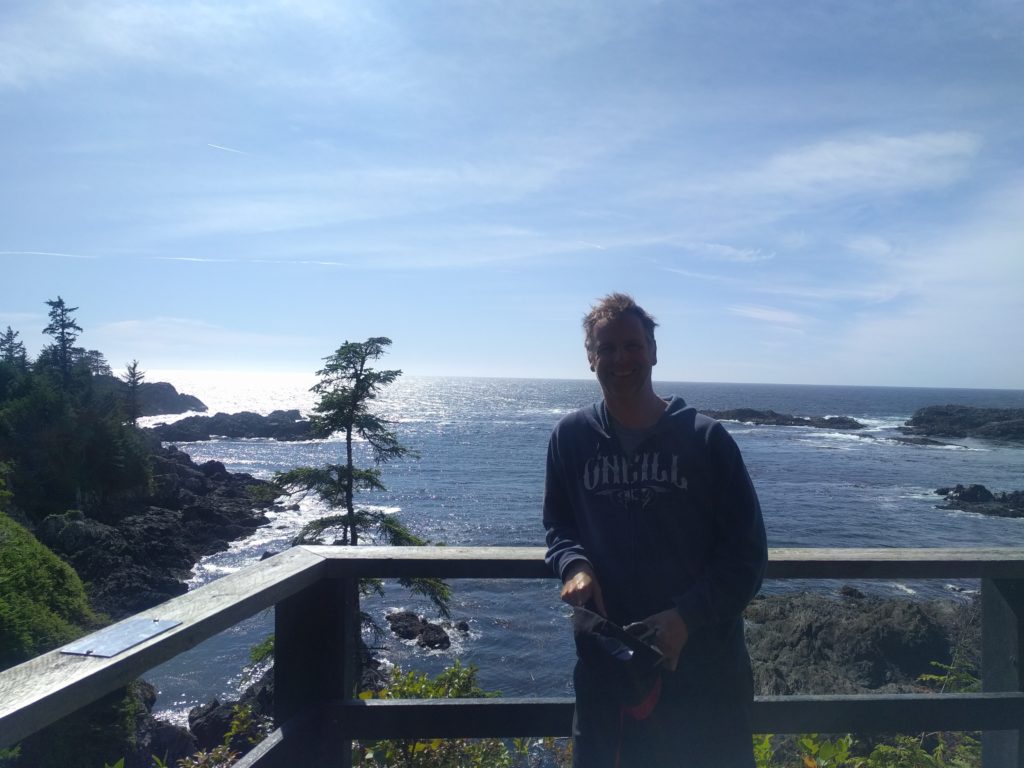 The best part about this hike was the exposure to the rugged dynamics of the ocean. The waves, rocks, foam, seawead are all in a often tumultuous dance.
The evenings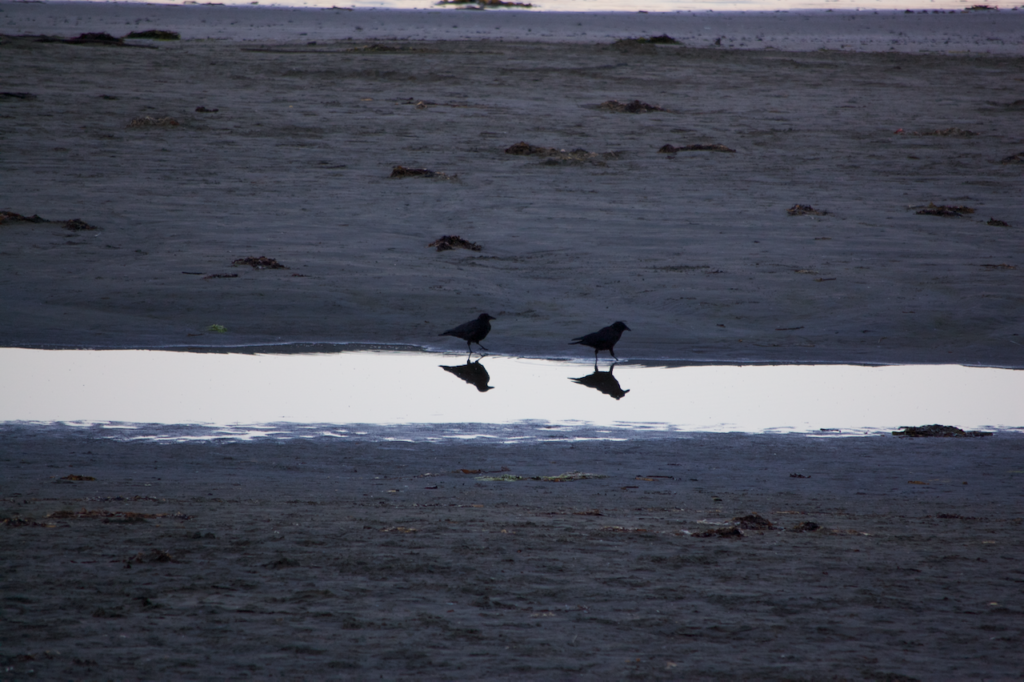 We consistently wanted to be back at the camp before sunset to get our van ready for the evening (the van is small and thus requires reconfiguration for each activity such as driving vs camping). The allowed us to always be present during the bewitching hours between light and dark.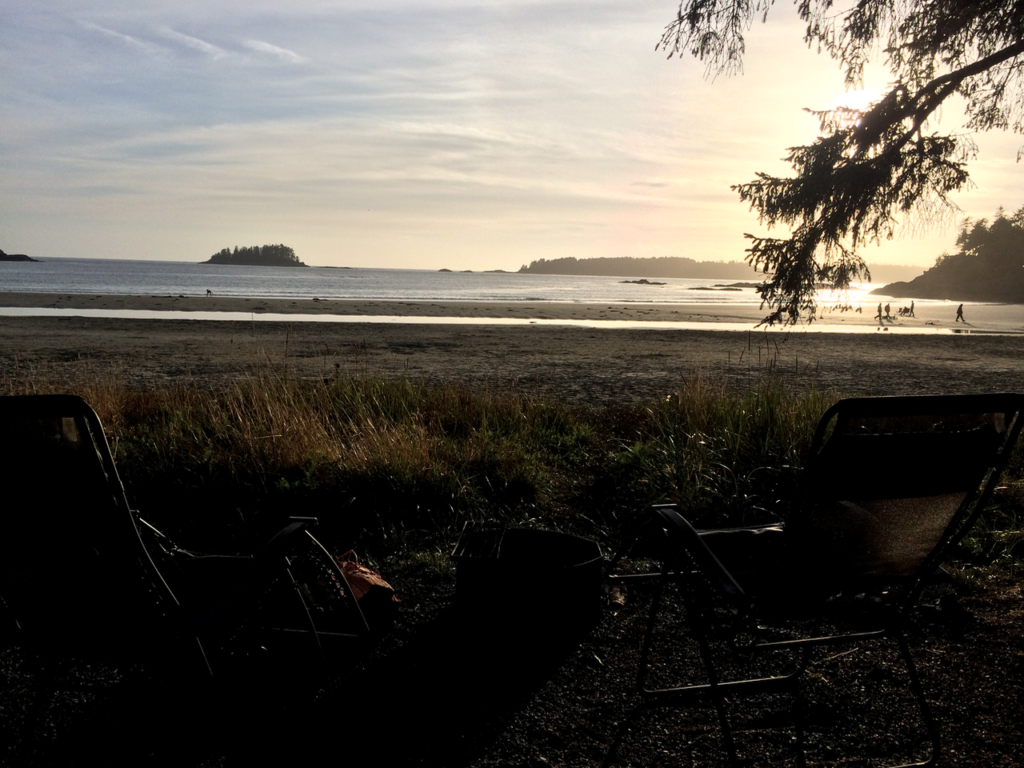 Front row seats.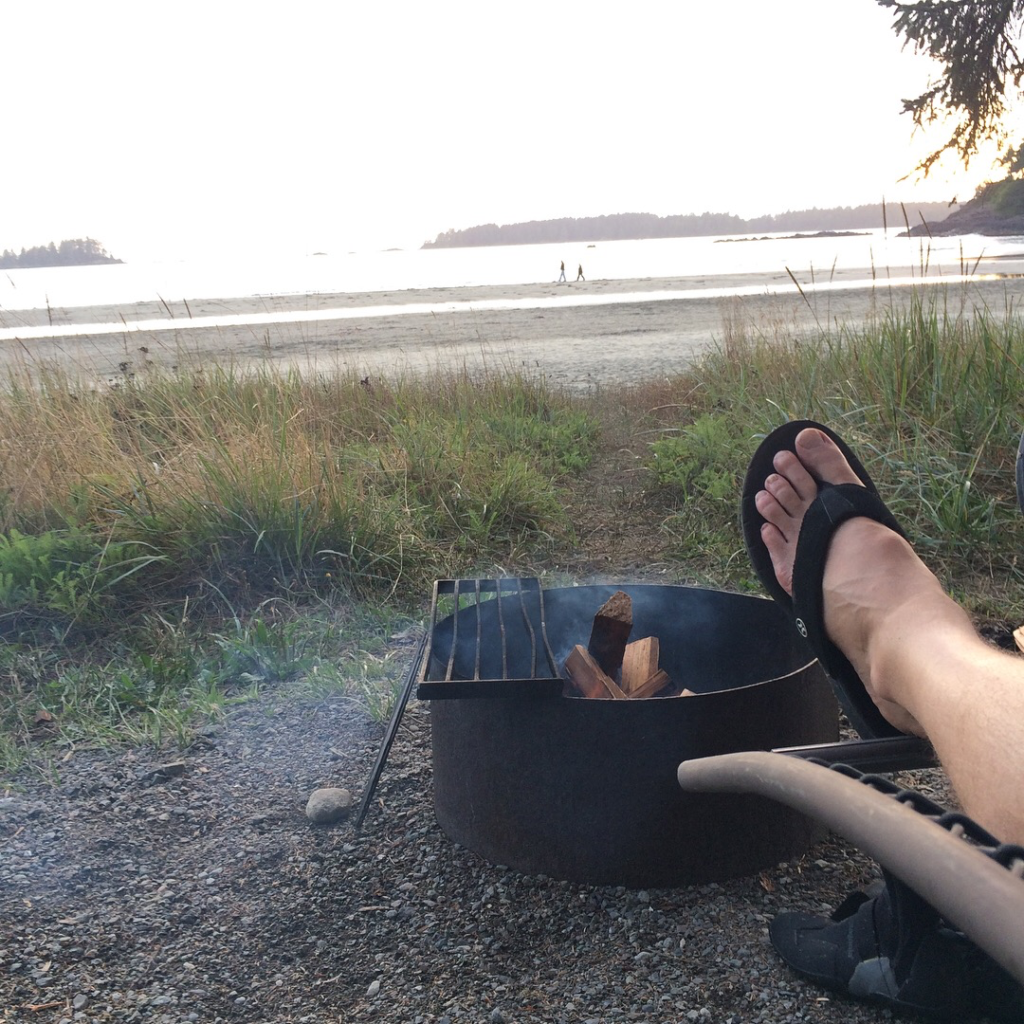 Just to give perspective on where the campsite was situated.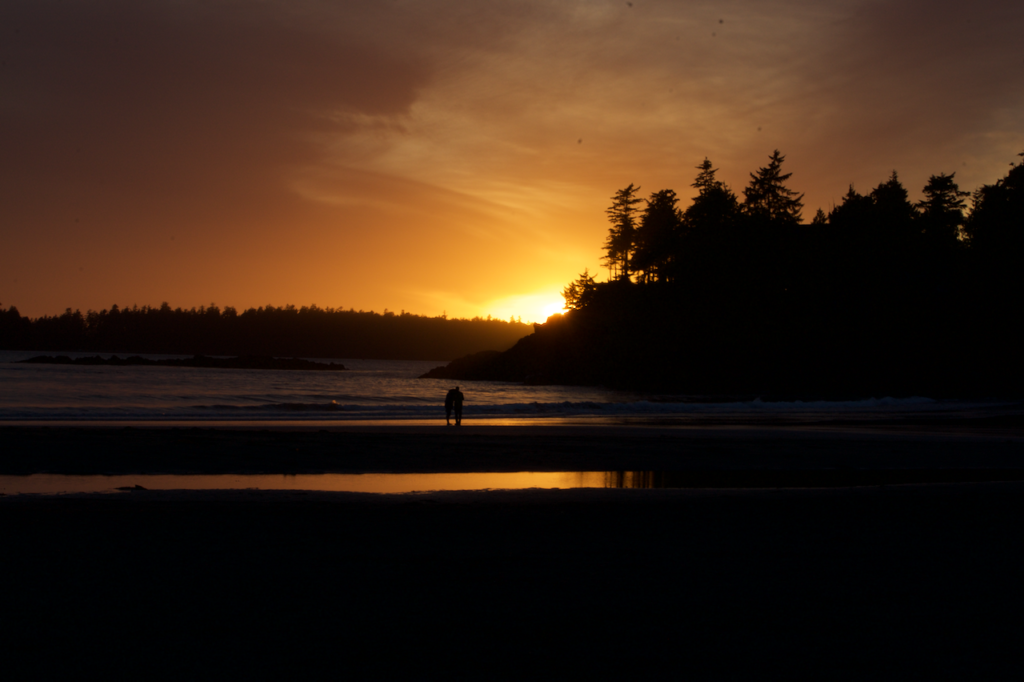 Romantic walkers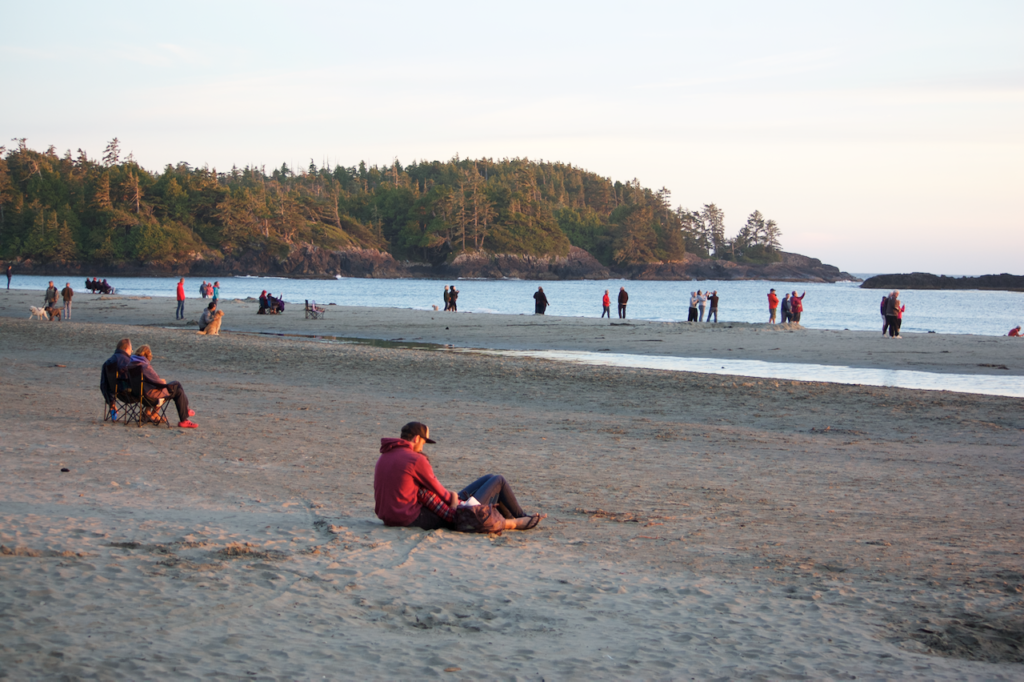 Each night the crowd would gather in silent recognition of the magnificence of nature.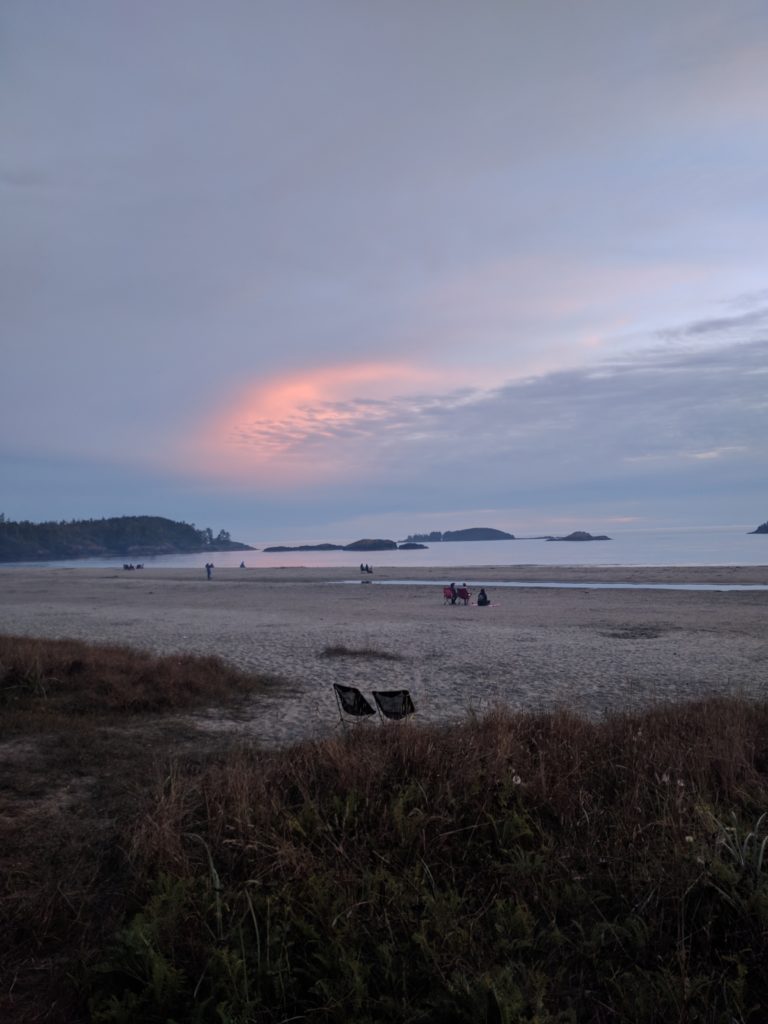 Odd light reflections.
Going home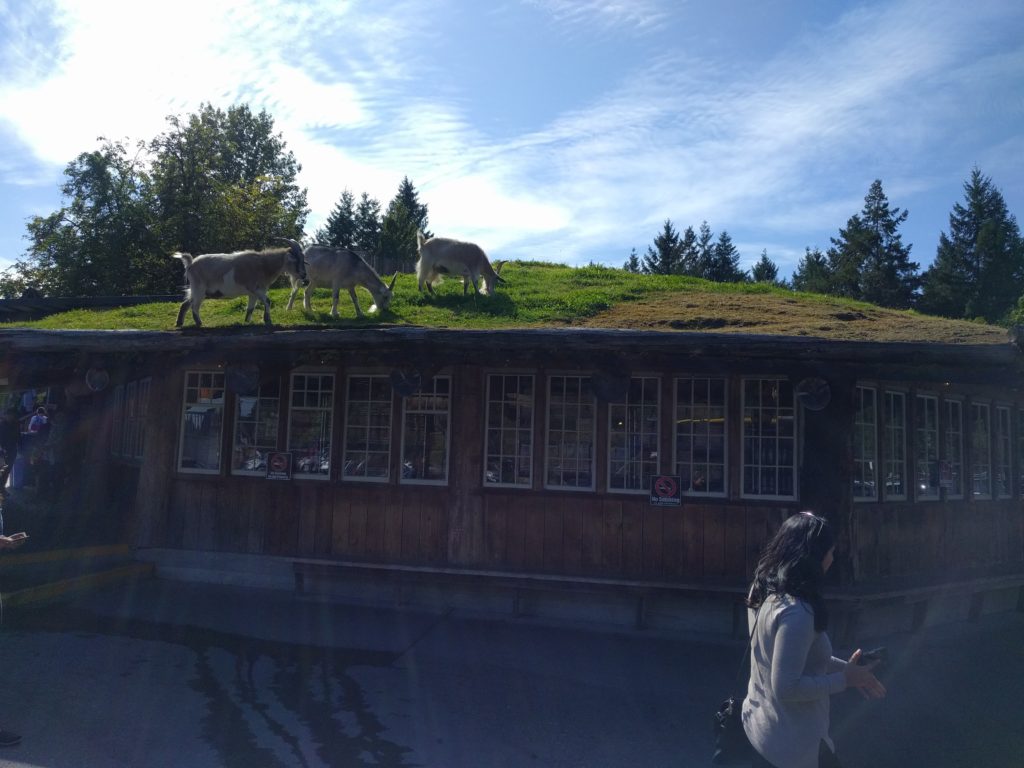 We took our time going home and passed by a small town called Coombs. Super cute, very crowded. We learned from a local we met at Tofino that the goats ended up on the roof because a local simply wondered if it would work. Now it's a huge tourist attraction.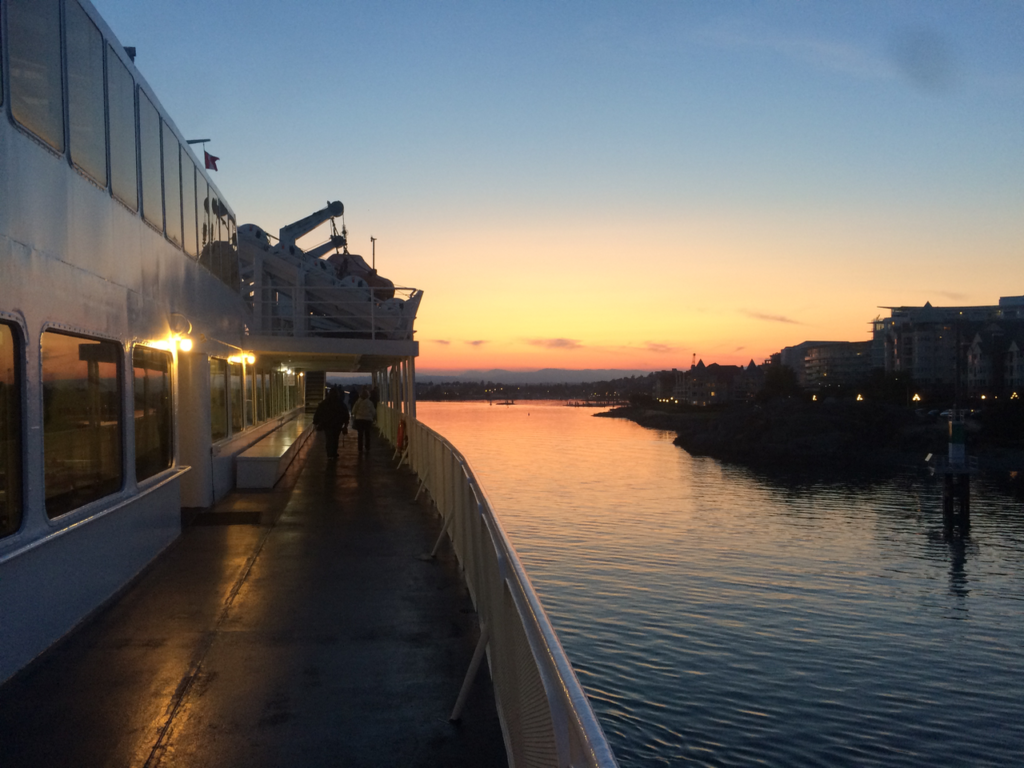 For the trip back to Portland our long day was day one ending with a late night ferry ride and camping in an RV lot.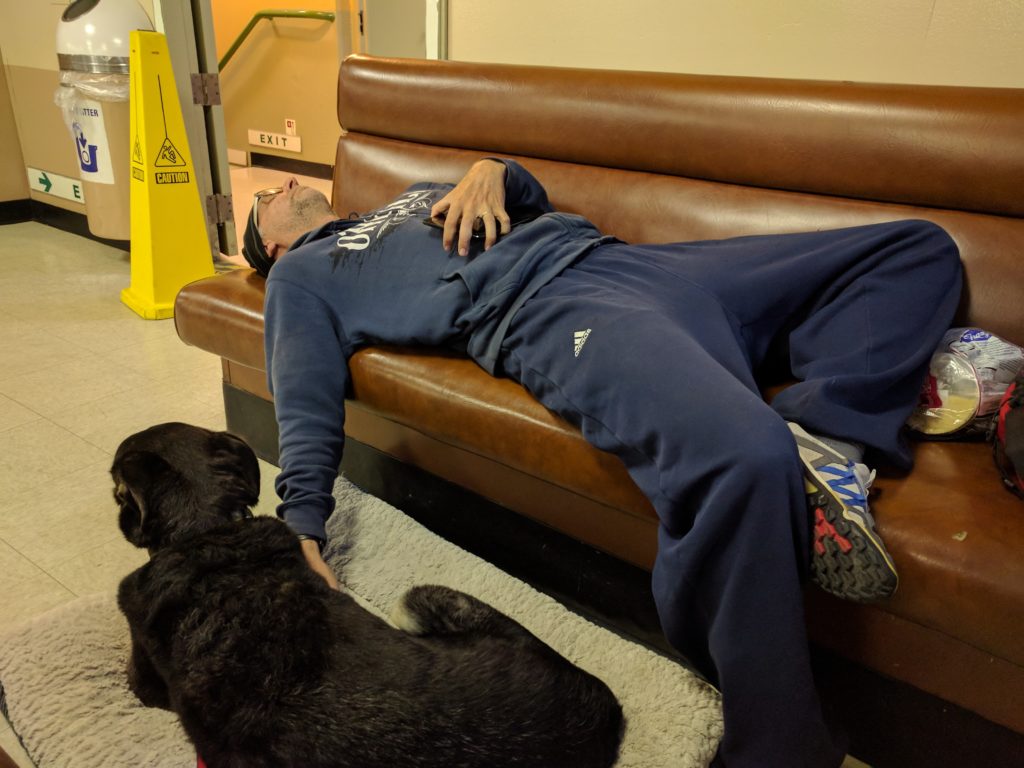 At this point I felt that I was fighting off something. I was happy we found a booth and that I could lay back for a good hour. It potentially saved me because the next day I feel much better. Next year we are debating a 3 day trip back.