Pacific Coast Thanksgiving
Drive to Gold Bluffs Beach
We loaded up the van earlier in the week and woke Saturday morning to light rain and a heavy sense of joy of the week ahead. Our plan was to drive down I-5 and cut across to Crescent City and down to the Redwood national forest where we'd stay for the night.  Seemingly remote and obscure was a beach called Gold Bluffs Beach that seemed a perfect stopping point along the way.
Beach day at big river and first Mushroom Tromp
Officially our first full day in Mendocino was sunny and warm, a perfect day for the beach. "Big River" is a great place because it empties into the ocean and depending on the tides can have waves rolling up the river. The waves in the bay were choppy but I headed out to try my luck. After a good hour of getting beat up it was time to shift to the SUP on the river. Tired from the day we hunted for mushroom with Porcini and Chanterelles as our reward.
Pigmy forest hiking and Crab dinner and Fish and Chips
The Pigmy forest is a great hike but it's an even better mushroom spot..if you know what you are looking for. But for me the day's highlight was the Fish and Chips on the pier in Fort Bragg.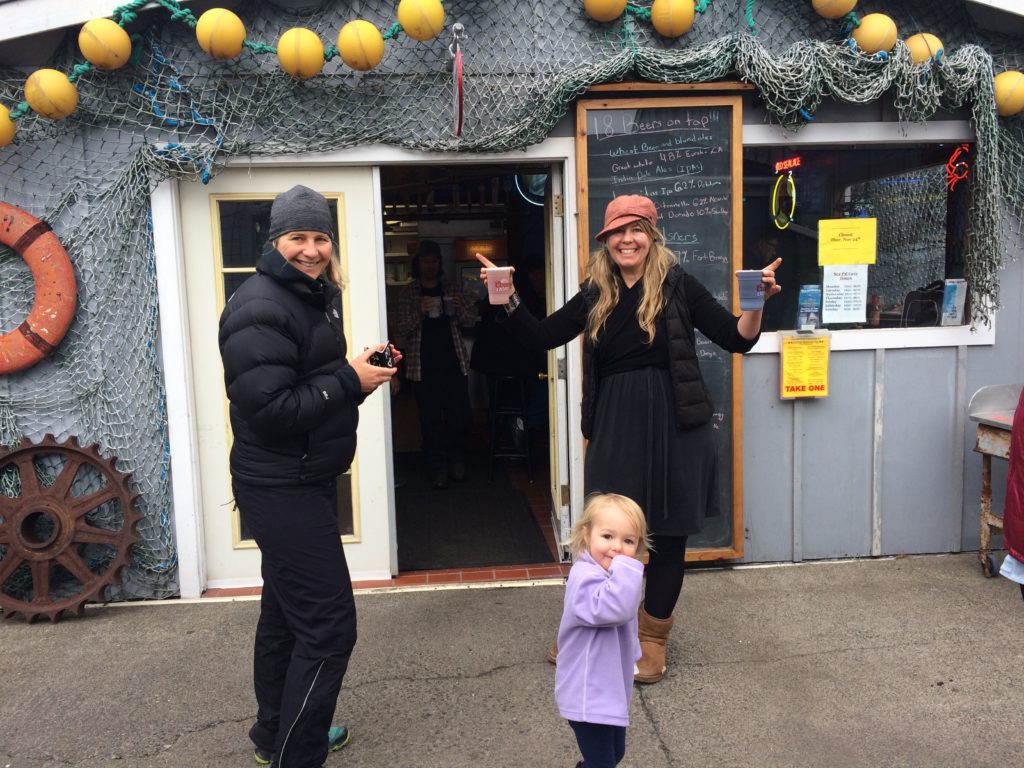 Casper Cove surfing and Rouladen
I'd read about surf spots and Casper Cove stuck out as something right up my alley. A quiet cove with very friendly surfers and no hard paddle out made for a great day of surfing. The day was made better with a traditional German meal of Rouladen that takes an army to make but satisfies those same hungry souls.